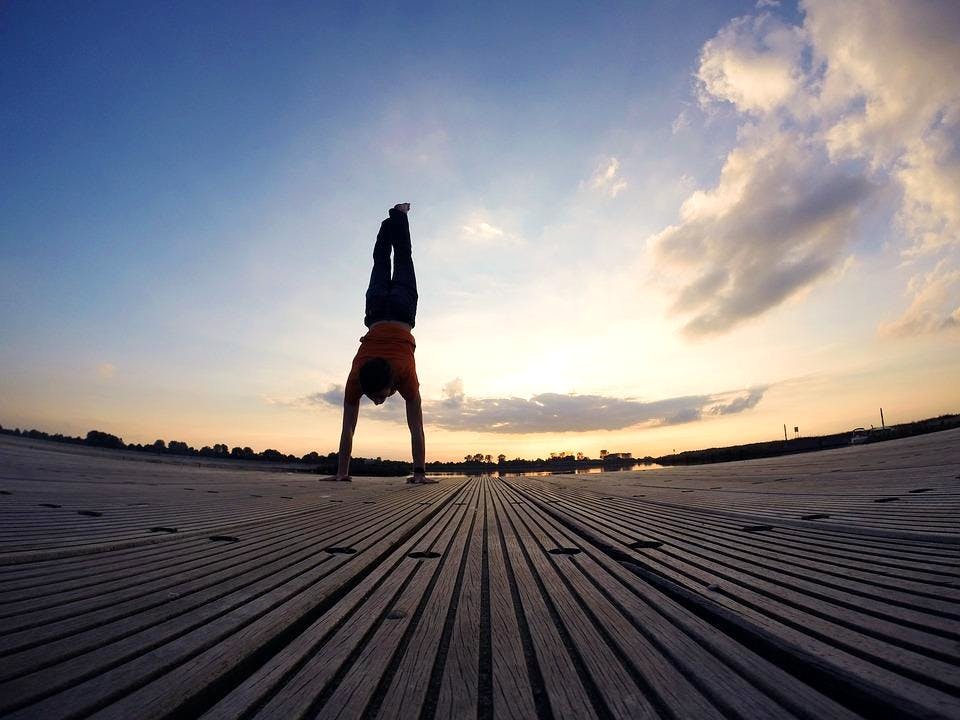 Want To Get Fit? Join These Yoga Classes Sure To Help You Achieve Your Fitness Goals
Back acting up after hours on the desk? Want to lose weight, get a tighter tummy, and sculpted arms and legs? These yoga classes in Kolkata have a class to suit every body type, need and temperament.
Mystic Yoga
You will love the Zen-like aesthetic interiors of their studios. Their classes offer pure form of hatha yoga, ashtanga yoga and vinyasa yoga along with Buddhist meditation. We loved their health food café at the studio in Purna Das Road strung up with Buddhist flags. They had a range of freshly squeezed juices, great for detox. They offer pre and post natal yoga which keeps moms limber, and helps expectant moms with that backache.
Real Yoga
This studio chain based out of Singapore makes yoga fun, combining backbenders, pilates, hammock asanas, and hot yoga with traditional postures. Try their body opening sessions which help maintain and open up body joints and improve flexibility. The yoga twist make your back feel incredibly relaxed and helps straighten the spine. They have several fixed and flexible package options - ask for a plan at the entry counter.
Kyogi
Stuck on the desk for long hours at your job? Try the corporate yoga sessions which lower back pain, weak knees, stiff arms et al at KYogi. KYogi stands for KarmYogi or yogi of action. Varuna is a Yoga Alliance International Certified teacher and has something for everyone. Students can enlist for her games and interactive sessions to help improve memory and decrease lethargy. Want to tone up and look good? She has asanas that lead to healthy blood circulation and makes your skin glow. For something different, try their deep house yoga with house music.
World Yoga Society
Got a kink in your back or want to get fit and lose weight, but have no time? World Yoga Society will send qualified instructors to your doorstep. They employ methods of traditional yoga with an approach to healing and therapy. Here's how it works – you have to visit one of their centers and have a talk with a doctor who will discuss your health issues and prescribe the right asanas for you. Fees are calculated on the basis of the number of classes you take per week. Be warned that this ain't a hip yoga joint for millenials. It's kind of basic but they know what they are doing.

Iyengar Yoga Sessions
Don't know what's the big deal about Iyengar yoga? It was named after and developed by internationally renowned yoga guru, BKS Iyengar. They do yoga with many props which help maintain the correct posture and focuses on detail, precision and alignment. The best news? You don't need any prior training or experience in fitness. You don't have to wait for the beginning of next month to start your classes (say goodbye to procrastination!). You can start on any day - to register, call on 9830742679. The classes are held at the Alka Jalan Foundation on Ballygunge Circular Road.
Comments