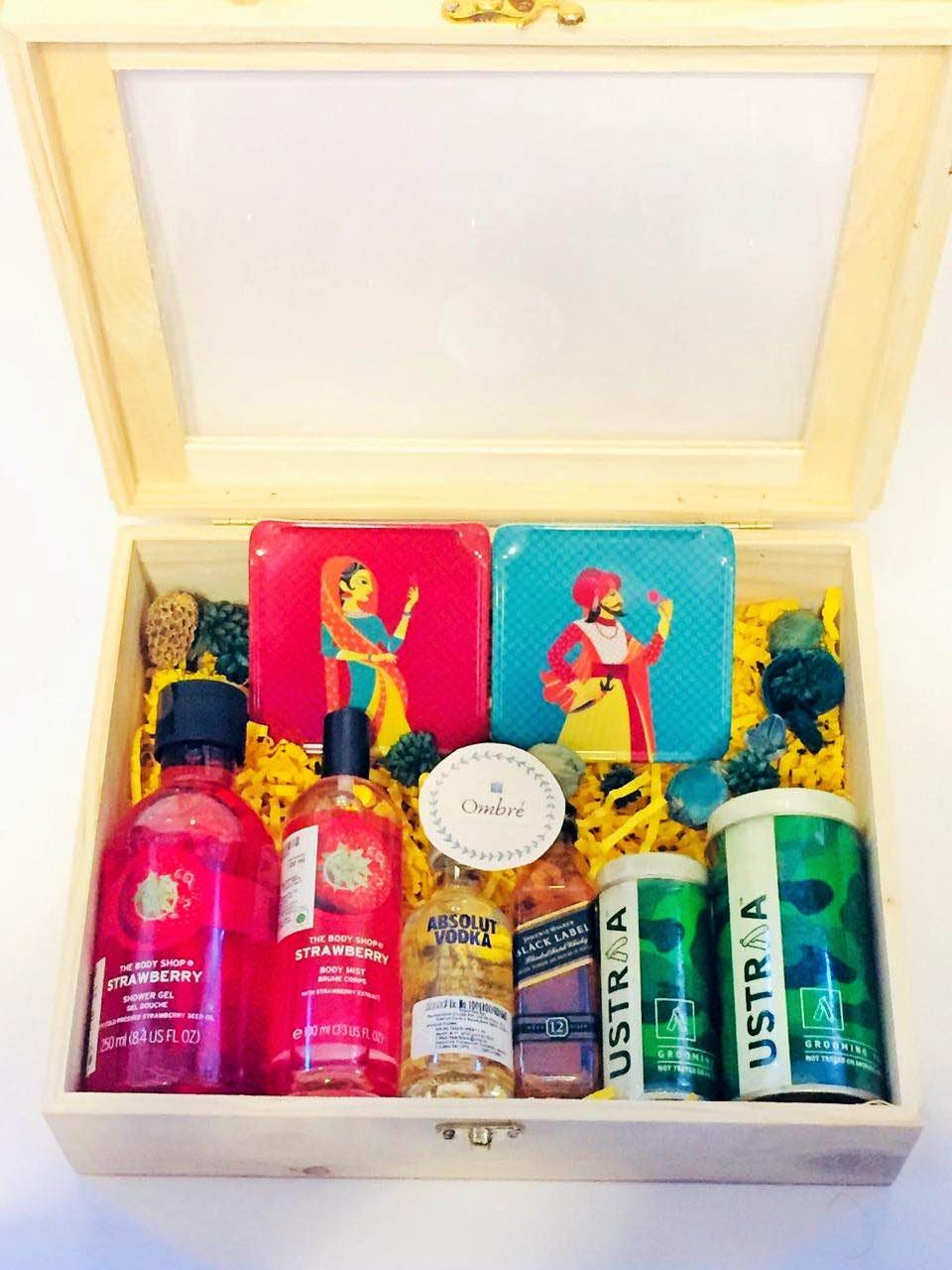 You Name It, Ombré Gifts Will Get It For You!
What Makes It Awesome?
Gifts are just as exciting to give as they are to receive. They have the paramount power to make our days and wrap our hearts with cherished memories. Gifts depict the zillion emotions that we would like to express to our beloveds, and the mementoes quintessentially serve as tokens of love, warmth and best wishes with a profound personal touch. Anika Narula and Yash Musaddi, two budding entrepreneurs and MBA final year students, have brought to you "Ombré Gifts", the ultimate go-to abode for your gifting solutions. Ombré Gifts is a newly-launched e-store, which exhibits a plethora of customized and curated gift hampers for all age groups. These customised platters and colourful thematic boxes are crafted depending on the requirements of the customer. Ombré Gifts' foremost priority is to look after every detailed requirement of the gift giver, and in order to demarcate themselves from the regular gift centres, Ombré Gifts offers an array of choices and privileges to its customers so that it leads to a satisfying and unique shopping experience. However, if you are in two minds or not being able to decide on what could be the perfect gift for your loved ones, then let Ombré Gifts does the brainstorming for you and gets the best-curated hamper ready for your loved ones, which will not only suit the receiver's taste and the occasion but will also fit your bill and won't dig a hole in your pocket. The Ombré Gifts team provides real-time service and puts great effort to churn out the gift items. Ombré Gifts also provides corporate gift hampers and is open to bulk orders. The team also encourages the customers to decide the budget and ensures that quality products are delivered. The team not only fetches the gift items for you, but they also wrap and decorate the chic, colourful and gorgeous boxes, filled with the delightful items in an enchanting manner, reflecting the taste of the gift giver. Be it birthdays, anniversaries, weddings, baby showers or any other special occasion, these beautifully designed platters allow the customers to express their personal sentiments on a special day. Pro-Tip The gift range starts from INR 500 and can go up as per your budget and the quality of the products.
Best To Go With?
Family, Bae, Kids, Big Group
Ask Anurekha a question