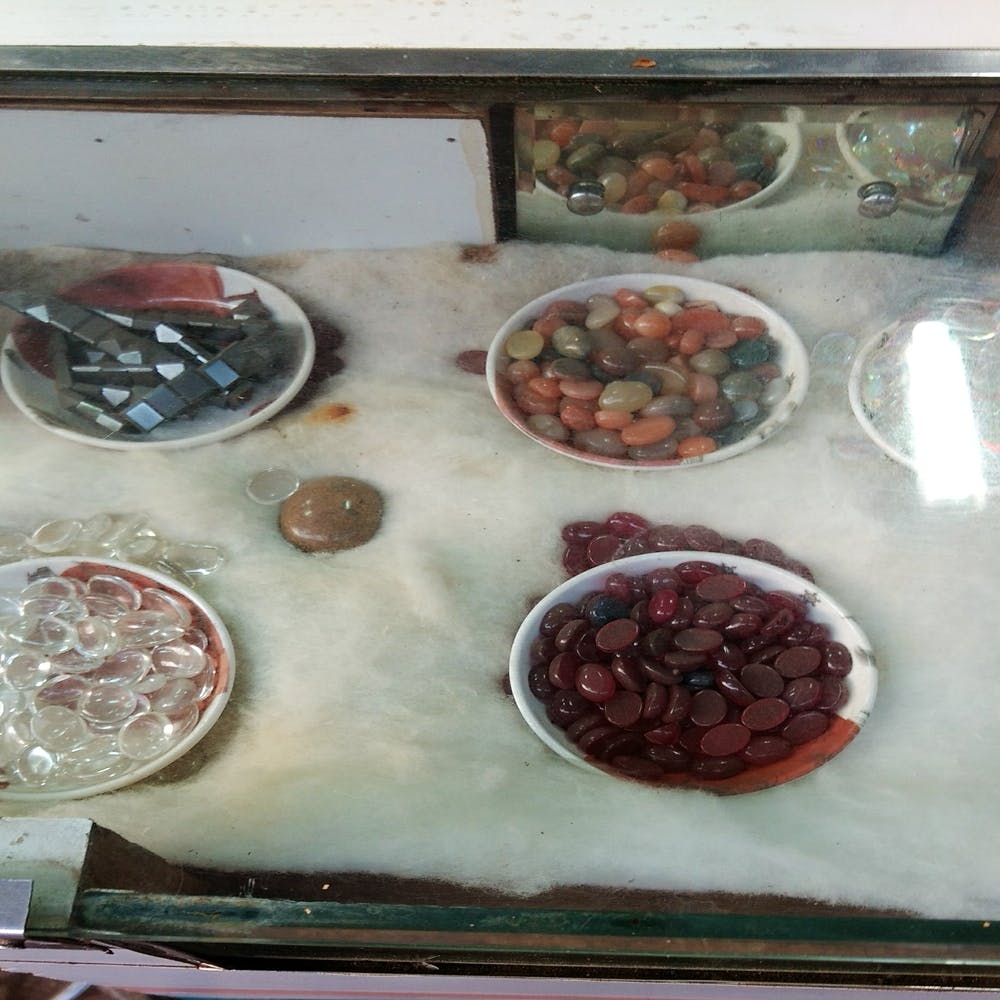 Not Just Food, Now Visit Zakaria Street For These Gems Stores For All Kinds Of Indian Stones
The fact that Zakaria Street is identified with food is no more an unknown fact. But you will be surprised to find out that the entire stretch is a hub of gemstone shops. So walk the street and explore these stores for the most affordable Indian stones.

New Opel Gems
You really have to make your way through those tarpaulin sheets to reach this store. A few steps beside Nakhoda Masjid, this shop has to offer all kinds of Indian stones, be it hire, panna or mukto. The unique fact is, they procure their materials all the way from Jaipur. Also, if you're looking to buy in bulk, they also have their products on wholesale.
Star Jewellers
Located just diagonally opposite Nakhoda Masjid, this small shop deals in only synthetic stones. Don't worry about the budget because you will be getting a large range in terms of pricing. Their stones start at INR 20 and go up to INR 2,000. But the icing on the cake is that they have a small section dedicated to gold imitation jewellery. Perfect for destination wedding!
Shaqib Gems
It might seem unattractive on its first viewing, but Shaqib Gems is the ideal place for a budget buy. What more do you need than synthetic gems within a range of INR 10 - INR 100. All their stones are bought from the biggest wholesale merchants who sit at Bara Bazar, including the likes of Rasiklal Brothers and Paras Jewellers.
Universal Gems
This store offers a variety of stones from across India. You don't to travel all the way to Orissa for a gomed or go to Gujarat for adding agate to your collection, because they have it right here. The price of the stones start from INR 50 and you don't have to shell out more than INR 300 for the most expensive one.
King Gems
What are the types of Indian gemstones that you can name? Think ruby, emerald, sapphire, hessonite garnet, red coral or cat's eye -- name anything and you will find it here. They have a good collection of pola or red coral starting from INR 50.
Disclaimer: We do not vouch for the authenticity of these gem stones.
Comments