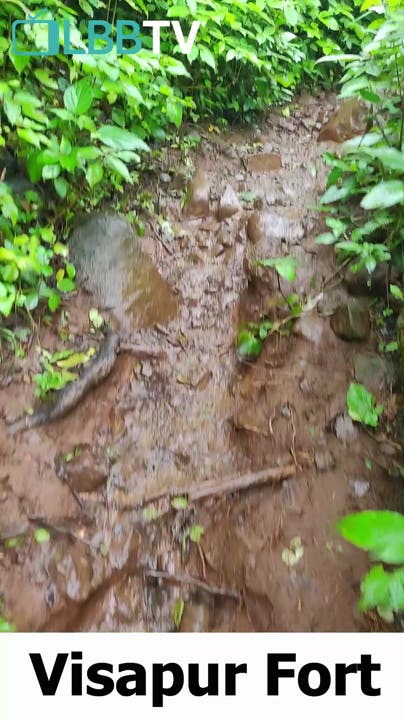 Trek Through A Mini Waterfall & Experience The Magic of Monsoons Just Two Hours Away From Mumbai
Shortcut
Visapur Fort is a fort in Maharashtra, where you have to trek through gushing water down the steps. That's one for the realistic bucket list right there.
What Makes It Awesome
Well, since you asked, let's begin. There are twin forts that are very close to Lonavala – Visapur Fort and Lohgad Fort, of which Visapur is the higher fort. The path leading up to the fort is of medium difficulty. During the monsoon season, there is a mini waterfall that you have to trek through on the way to the fort. It was built back in the 17th century by the very first Peshwa of Maratha Empire called Balaji Vishwanath.
Popular for: Art and culture, history, ancient caves, cisterns of water, decorative architecture, ancient Hanuman carvings.
How To Get There: This fort is located very close to Lonavala, about 2 hours (close to 98 km) away. You can either drive down to the fort, using the same route as to Lonavala via the Mumbai-Pune expressway. You may also save the money, and hop on to a train which departs from Dadar and CST to Lonavala, and then take a local train to Malavali, which is a 5 km walk or rickshaw ride from Visapur.
Pro-Tip
Although the path up will be slippery (carry good grip shoes), and the trek might leave you weary, but the view from there is amazing, with a glimpse of the Pawna dam as well.
So, we're saying, it'll be a really fun experience, and you can make a trip with your friends here. The waterfall experience is only in the monsoon, so hurry up and go soon.

Comments