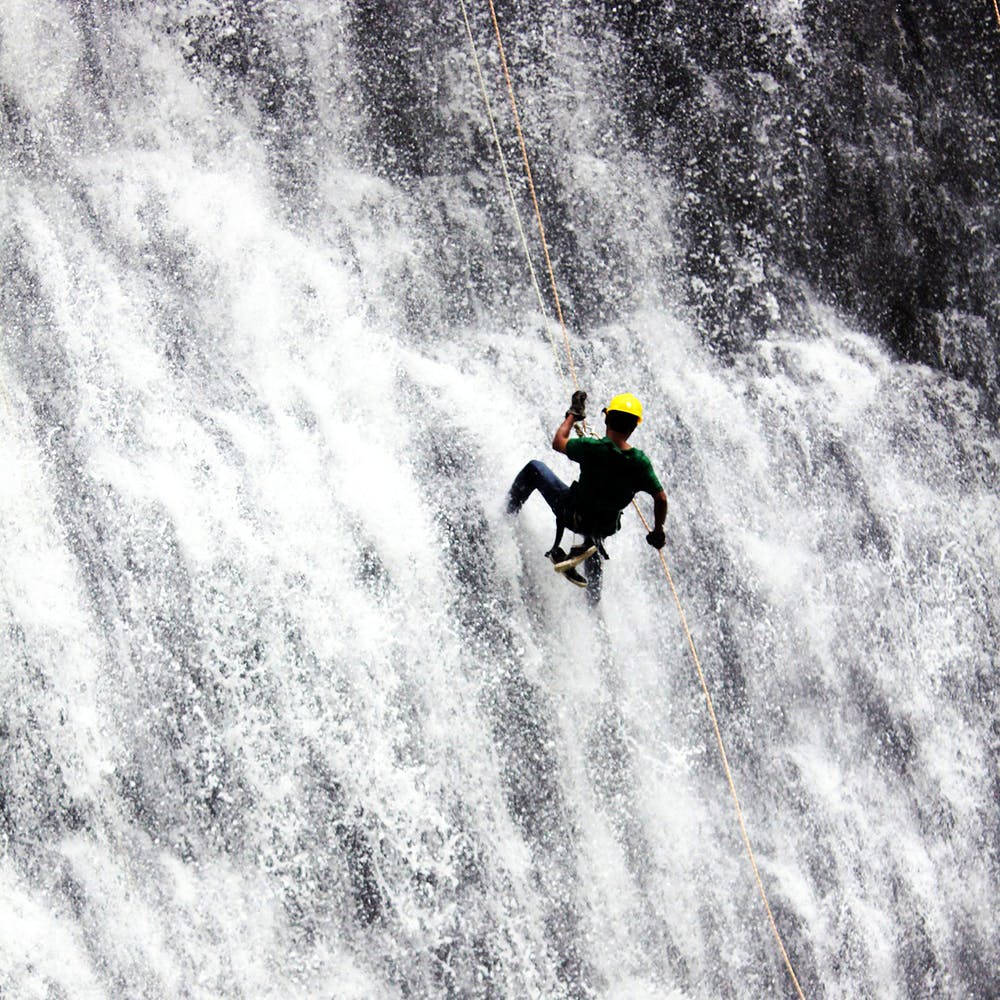 Adventure Junkies, Enjoy An Adrenaline Rush By Water Rappelling At These Spots
Some of us like to sit with our cups of chai and watch the rain, while some of us crave for adventurous ways of enjoying mother nature's beauty. If you're one of those who likes to enjoy an adrenaline rush or two every once in a while, we have this list of awesome water rappelling spots around Pune that we recommend you must got to!

Bhekare Waterfall
Located in Bhivpuri, this spot allows you to rappel down 75 feet! It's perfect for beginners, and an easy destination to drive down to. You can also get here by train.
Dudhi Waterfall
This is easily one of the most popular and highly frequented waterfalls during the rains. There are a lot of tours conducted too, so if you're not comfortable trying rappelling at this 135 ft waterfall by yourself, you can always sign up for it with one of the event companies or tour groups.
Harishchandragad
This combines water rappelling and trekking into one! Ideally a campsite, this is meant for true nature lovers who love to enjoy the thrill and beauty of the wild. We recommend you try this one over 2 days to enjoy the drive, camping and adrenaline rush.

Torna Waterfall
At 130 feet, this waterfall is one of the most gorgeous ones around the region where adventure enthusiasts can try their hand at water rappelling. This can easily be done in a day.
Kondane Buddhist Caves
This small village near Karjat has been famous for the Buddhist caves, and the water rappelling here is a hidden gem that we stumbled upon. The height of the waterfall is 115 feet, and lies on the way to Rajmachi. This also involves a trek through the forest!
Ask Protima a question