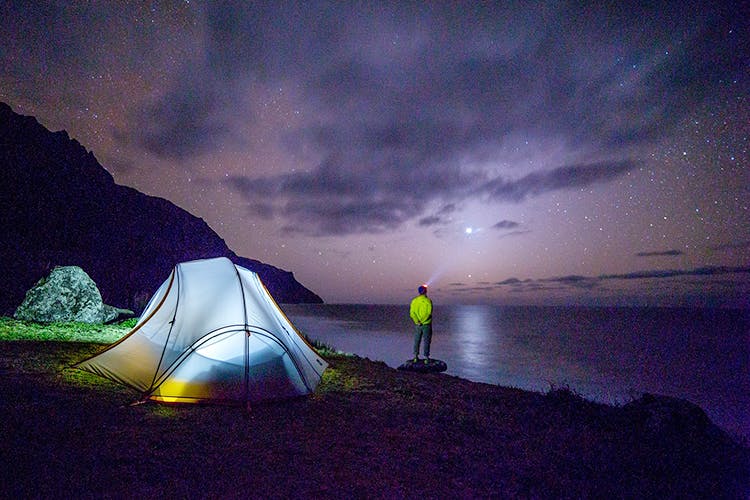 Adrenaline Junkies, Up For A Daring Night Trek To This Hill Fort, Two Hours From Pune?
What Is It?
Trekking above the sea level is a thrill. But what happens when you do the same trek at night? Answer: Adrenaline rush! To experience this heart pumping adventure, take up the Rajgad's night trek now, two hour's drive away from Pune.
How Do I Get There?
Shivaji Maharaj's very first capital – Rajgad, today hosts various night treks and base camps for adventure seekers all throughout the year. You get to visit the massive fort when there's absolutely no other people apart from your group of campers otherwise it's just you, the night, history and nature all along.
The easiest and safest way to camp and trek at Rajgad is by getting in touch with various trekking groups, such as Pune Trekkers or Treks and Trails India, as they would ensure pick-up and drop, three time meals, places to stay and also hosts various activities for you. You can check out some of them here, happening on November 18 and 19.
If you're still keen on doing it with your buds without a professional group, take the NH48 and SH65 to Rajgad Fort Rd in Margasani. For a detailed route, click here.
Anything Else?
Once on the top of the fort, you can see some picturesque sites of faraway city life, more and more stars than usual and since winters are here, Rajgad Fort would be one of the best spots to see shooting stars!
#LBBTip
When on night trek and camp, it's always safer to carry a strong stick in case you trigger any wild intervention to your experience. At the same time also carry loads of chocolates and dates for instant source of energy. Happy trekking!