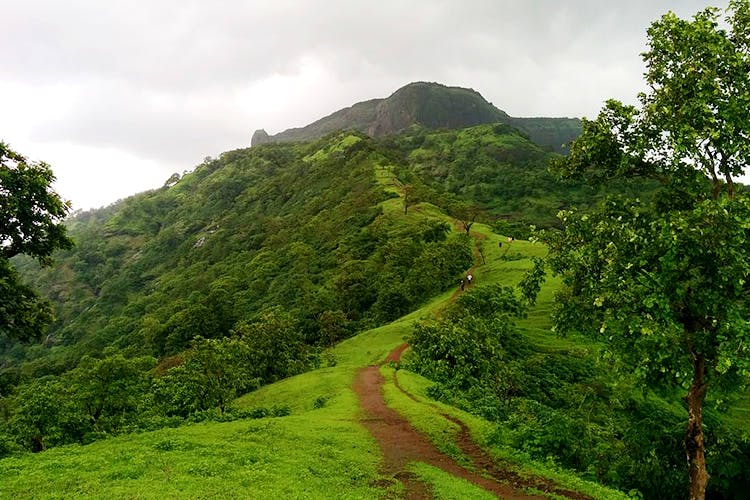 Here's A Guide To Spending A Day Out In The Lush Greenery of Matheran
What Makes It Awesome?
In today's fast paced lives, it's necessary to take a day off at least and getaway from the hustle bustle of the city. Tucked away in the foothills of the Sahyadri Mountains, Matheran is the best option for all those looking for a time out from their busy lives. This vehicle-free hill station has a lot to offer. Here's how we think you can spend a full day in Matheran:

Horse Riding Around Matheran
Now as mentioned earlier, Matheran has a no-vehicle rule. There is a parking lot a few kilometres below the hill station and post that point there are no cars or motorbikes allowed. A horse ride up to the main area of the hill station can be a perfect way to explore the route up to the Mall Road. It's a thirty minute ride approximately and if you are visiting with kids, they are surely going to enjoy this!

Toy Train Ride
If you have heard of Matheran, you know it has a a beautiful toy train that takes you through the turns and tunnels, flora and fauna around the area. Hop onto it from the car park and make your way up to the main town of Matheran! There are trains available on both the sides very frequently however do check online before fixing a time. They don't have set timings for the toy train.

A Walking Trail Around Matheran
The only way to explore this hill station is by foot. No matter where you check in to stay, they will always give you a small map to help you explore the town a little better. You can see some parks, waterfalls, temples and beautiful viewing points. Sit back and relax at the echo point for a beautiful sunset or come back in to the town and chill at a lush green park.
Louisa Point
If the name sounds fancy to you, wait till you see the place! At some point of your walking trail, you will land up at this beautiful viewing point. You can enjoy breathtaking views of the hills, divided by several waterfalls with vertical drops exceeding hundreds of feet. The point is located about 2km from the main market area and the route is well marked.

Local Delicious Food
Like every other hill station, you can find your regular Maggi here but try not to fill yourself up with that. There are plenty of restaurants around the town that serve authentic Maharashtrian food. Try out one of these restaurants to complete your day of fun!

Comments