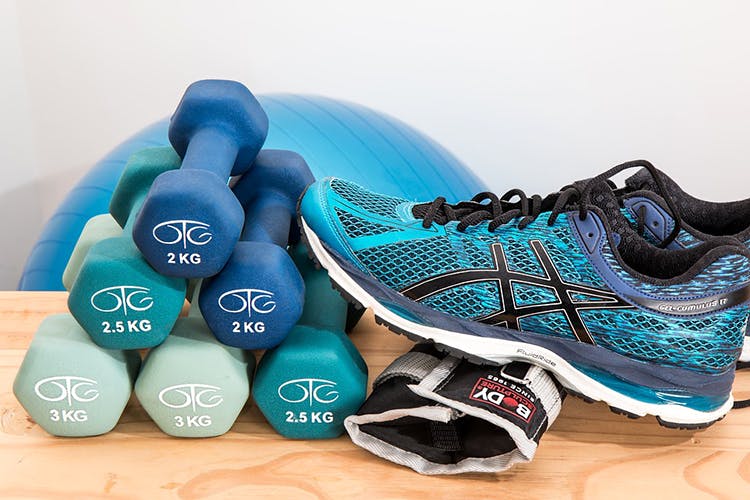 Break Sweat, Not Your Bank: These Affordable Gyms Have Offers Starting At INR 1800
Exercise is essential to maintaining a balance between your mind and body. Gymming allows you to stay fit, mentally and physically. However, high tariffs and trainer charges can be a bummer. We've got a solution for you. Don't break the bank, just break a sweat at these affordable gyms across Pune.
Abs Fitness Club
Founded in 2005 by Abhimanyu Sable, Abs Fitness Clubs now has over 10 active locations in Pune, and growing. They boast state-of-the-art facilities like an Olympic-sized swimming pool, outdoor activity courts, strength training equipment, nutritional assistance, personal training, as well as group classes like yoga, pilates, kickboxing, dancing, and more across their various outlets. AFC offers great deals and discounts on membership fees, so keep a track of their FB page for promotions. The price starts at INR 2900/month for students.
Air Life Studio
In addition to basic gym facilities, Air Life Studio also offers spinning, aerobics, functional training, zumba, yoga, dance classes, and TBT. A month's membership includes access to all their group activities as well, so at least you won't get bored of the same workout routine every day. Longer duration memberships can avail good discounts, so be sure to check with them if you're serious about joining. We've heard good reviews about the facility as well as their trainers, so give them a shot. Tariffs start at INR 2360/month.
The Lunges Health Club
Run by fitness buff Rohan Apte, Lunges offers a friendly and highly-qualified team of trainers to help you get fit or lose weight, whichever your goal may be. Strength training, strength and cardio vascular conditioning, aerobics, weight loss, personal training, nutritional support, Bollywood and belly dancing, are just some of the facilities they offer. If you follow their regime strictly, they guarantee you results. While gym and cardio costs INR 2360/month and INR 6300/3 months, daily aerobics is at INR 3200/month; and a combo of gym+aerobics at INR 3200/month.
Core Fitness
Core Fitness Gym was established in 2009, and offers yoga, pilates, zumba, aerobics, personal and circuit training, in addition to regular gym equipment. We love that they open at 5:00am on weekdays, so you can get that early-morning workout in before you head to college or work. A regular gym membership also gives you access to their group activities. Core Fitness also host their own events like marathons, so you'll be extra motivated to reach those fitness goals. For INR 1800 and INR 4500, work out at the gym on a monthly and quarterly basis respectively.
Fitness Plus+
Fitness Plus+ aims to bring additional value to your fitness journey, through personal training and nutritional support. Their basic gym facilities include a steam and shower area, and they also offer boxing classes and training with tyres, ropes, etc. Group classes for zumba, pilates, and yoga, will start from August 15 onwards. Gym and cardio is at INR 2500/month; group classes at INR 1500 for members and INR 2000 for non-members.
Comments