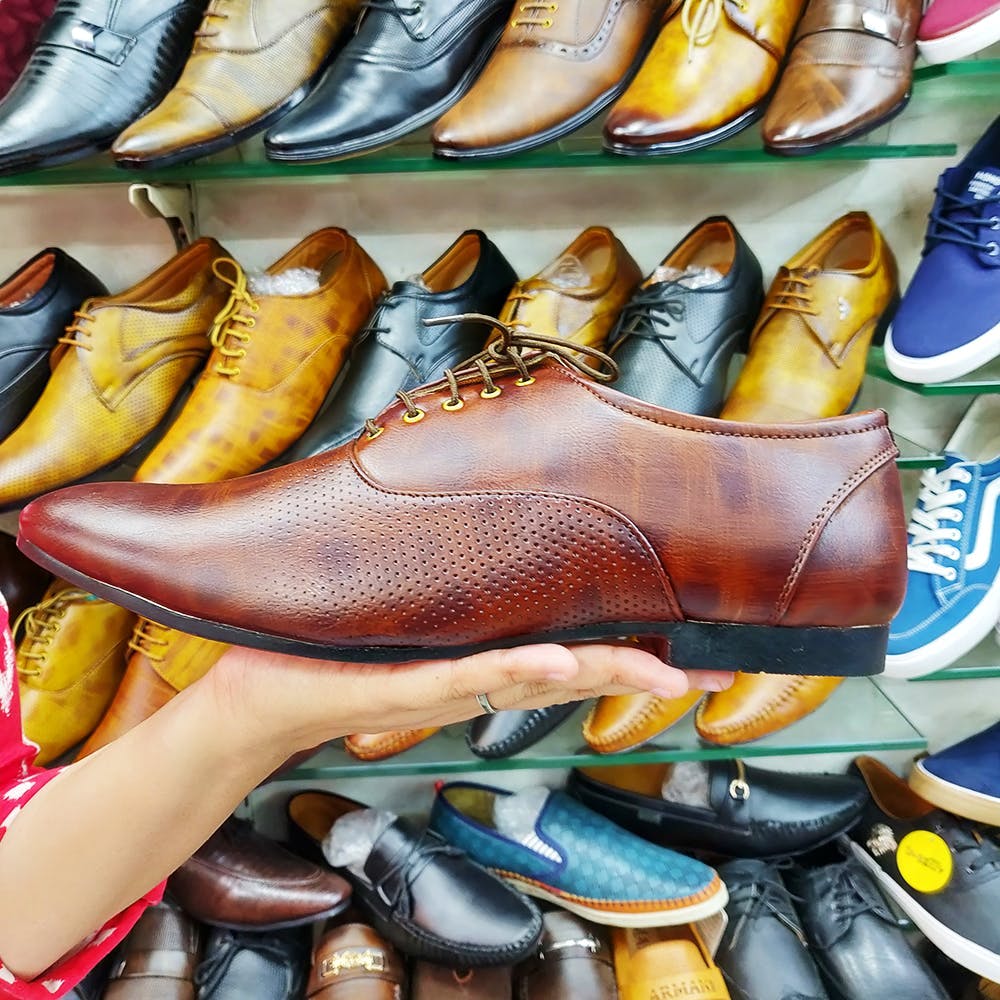 Men, Here's Where You Can Get A Pair Of Shoes For Any Kind Of Budget
From formal shoes and loafers to kolhapuri chappals and slip-ons. Every man needs at least a pair of every kind of shoe. So, instead of spending big, buy yourself some affordable pairs at these shoe stores in the city.
Khas Kolhapuri Chappal Corner
Located in Sadashiv Peth, the old footwear store is where you can get a traditional pair on a budget. A pair of Kolhapuris here starts at INR 200 and you'll get them in different shades of brown and tan. The designs have no frills, but any pair you buy will be sturdy.

Mayur Shoes
Located in Erandwane, Mayur Shoes is a local shoe store that stalks up on some great footwear for men. You'll find a few Italian-styled formal pairs, loafers and a few sporty pairs too. Their range starts at INR 1000. You'll get a killer pair from here for daily wear, work wear or a party.

Red Tape
An accessory store on JM road in Shivajinagar, Red Tape has a range of shoes that you can shop for. We recommend buying the loafers or a good boot here. Starting at INR 1500, you can get a pair that's durable and comes in the trendiest styles.

Raj Shoes
An old-school, local store in Kothrud, this store makes it to our list because of its range of black all-weather shoes. Soon the monsoon season will be here, so why not buy an affordable all-weather formal shoe for work? A pair will cost you about INR 1000. This pair is a must in any wardrobe.

New Balance
In Erandwane, New Balance is a brand that offers a range of sports shoes. Whether you're into trekking, running, or play a sport, you'll find the right kind of sports pair you need. The international brand also has athleisure wear, sports wear, backpacks and other workout accessories. You'll get a pair for INR 5,000, and you can buy slip ons starting at INR 2,500.

City Pride Shoes
Located in Erandwane, City Pride shoes offers majaris perfect for the shaadi season. Buy a beige or cream pair that'll aptly complement any sherwani or kurta you pair it with. A pair of mojari starts at INR 700 and you'll find different styles and colours to choose from.

Fantasy Mojari Palace
As the name suggests, shop for your mojaris from this store. Located on the busy M.G. Road, the little store offers a wide range of mojaris for men and women. Under INR 1000 (bargain smartly), you can score a mojari in any colour you like. From bright reds to subdued creams, you can choose from the regular styles or a pointy-toed one.

Shoe Track Footwear
Buy a pair of rubber chappals for INR 200 from Shoe Track Footwear in Shukhrawar Peth. The store has several pop culture prints among other abstract ones. You can use them to wear it at home, or find a unique pair for the beach.

Shoe Max
Located in Sadashiv Peth, Shoe Max is a store that has every kind of shoe. Buy a pair of combat boots here for INR 1000. From black to beige, get a pair in any of the deeper colours. Our personal favourites are the tan ones. We think you can wear this pair when you're off-roading or camping.

Fashion Shoes
In Sadashiv Peth, this store has a range of formal shoes and boots that are trendy, look great and are durable too. Starting at INR 1000, you'll find Italian-styled formal shoes in black, brown, tan and their various shades. IF you live in the area or are shopping around, you must drop in here.

Comments