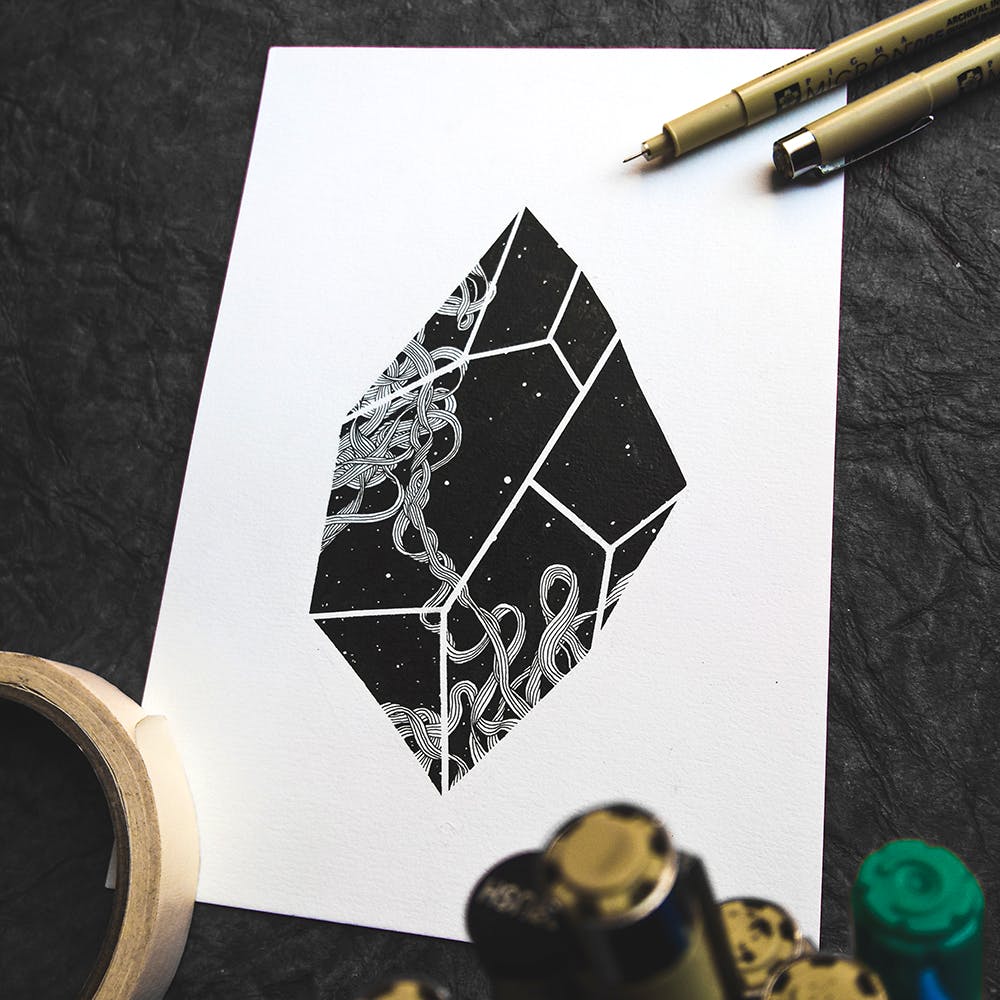 Frame Abstract Doodles And Use Cool Bookmarks Designed By This Artist
Shortcut
If you're one to support local artists, then hit up Pune-based Deepak Rautela's Instagram. His prints are quirky enough for you to be in awe of the artist's imagination.
What Makes It Awesome?
Rautela is an architect by profession, but he has managed to transcend his design sensibilities into works of art that are fit to hang around your home. We're thinking of buying a few prints and mounting them in brightly coloured frames on our plain, boring walls.
For about two-to-three years, he's been feeding his Instagram page with art that's simple: it's just him putting his pen on paper. But take our word for it, the designs are unique. Whether it's typography or things that look from outer space, the monochrome designs that sometimes have a pop of colour would make for an apt gift for a friend who enjoys art.
He also picks up commissioned work. So if you love a print and have a wall you'd love for him to come and throw his imagination out on, you could email him about. He's worked on murals before for Pune Biennale Foundation too. He'll also design ceramic tiles, canvases and use other materials to doodle on that could work out as lovely decor pieces around your home. Think a cool doodles ceramic tile as your home's nameplate.
Scrolling through his Instagram page, we got our eyes fixated on the bookmarks he designed. And we'd love to buy them! A set of three prints will set you back INR 234. For customised bookmarks, each piece is priced at INR 234. Ceramic tile art is priced at INR 1234 for a 1'x1' tile and INR 2345 for a 1'x2' tile. Wall art and murals are priced at INR 345 per sq. ft. And, other artworks like prints start at INR 678, originals start at INR 2345 and commissioned work will cost you INR 4567.
What Could Be Better?
We wish he'd explore more ways to create pieces that we could purchase for our home.
Pro-Tip
Email or DM him to get bookmarks and small prints, if you're not into big pieces.
Comments