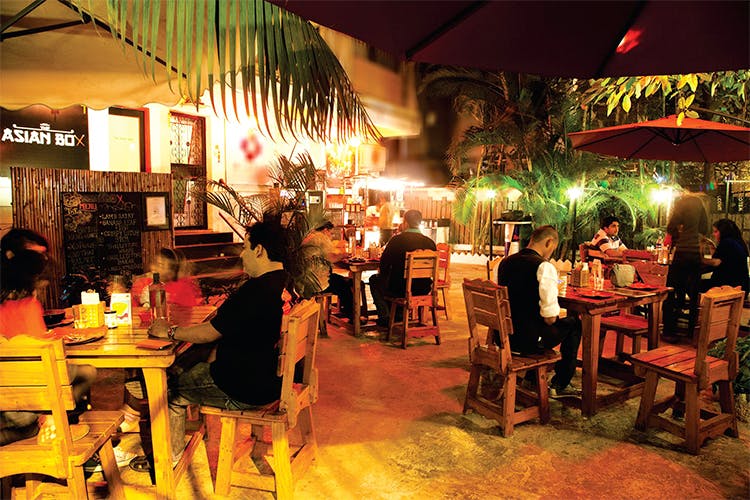 Delivery Available

Wi-Fi Available
New Kid On The Block: KP's Fave Pan-Asian Restaurant, The Asian Box Is Coming Soon To Baner!
What Is It?
Koregaon Park's The Asian Box will finally open its doors in Baner. So head out with the gang for some authentic Pan-Asian delicacies.
Why Should I Go?
Go for the authentic Asian food and the courteous service! We totally dig the Spicy Laksa Soup, made out of spicy coconut broth, herbs and noodles. The Banana Leaf Fish for INR 490 is to die for. If you love Indonesian, try the Chicken Rendang Curry (INR 350) and the Sambal Telur (INR 220), made of boiled eggs cooked in an Indonesian sambal. Reasons great enough for you to stop by?
So We're Saying...
Find the goodness of Malaysia, China, Indonesia, Burma under one roof at The Asian Box. The ambience is cozy and decked up with pretty lanterns and beautiful umbrellas. Go on a date or just eat out with your friends, this place is worth your money.
Comments
Delivery Available

Wi-Fi Available