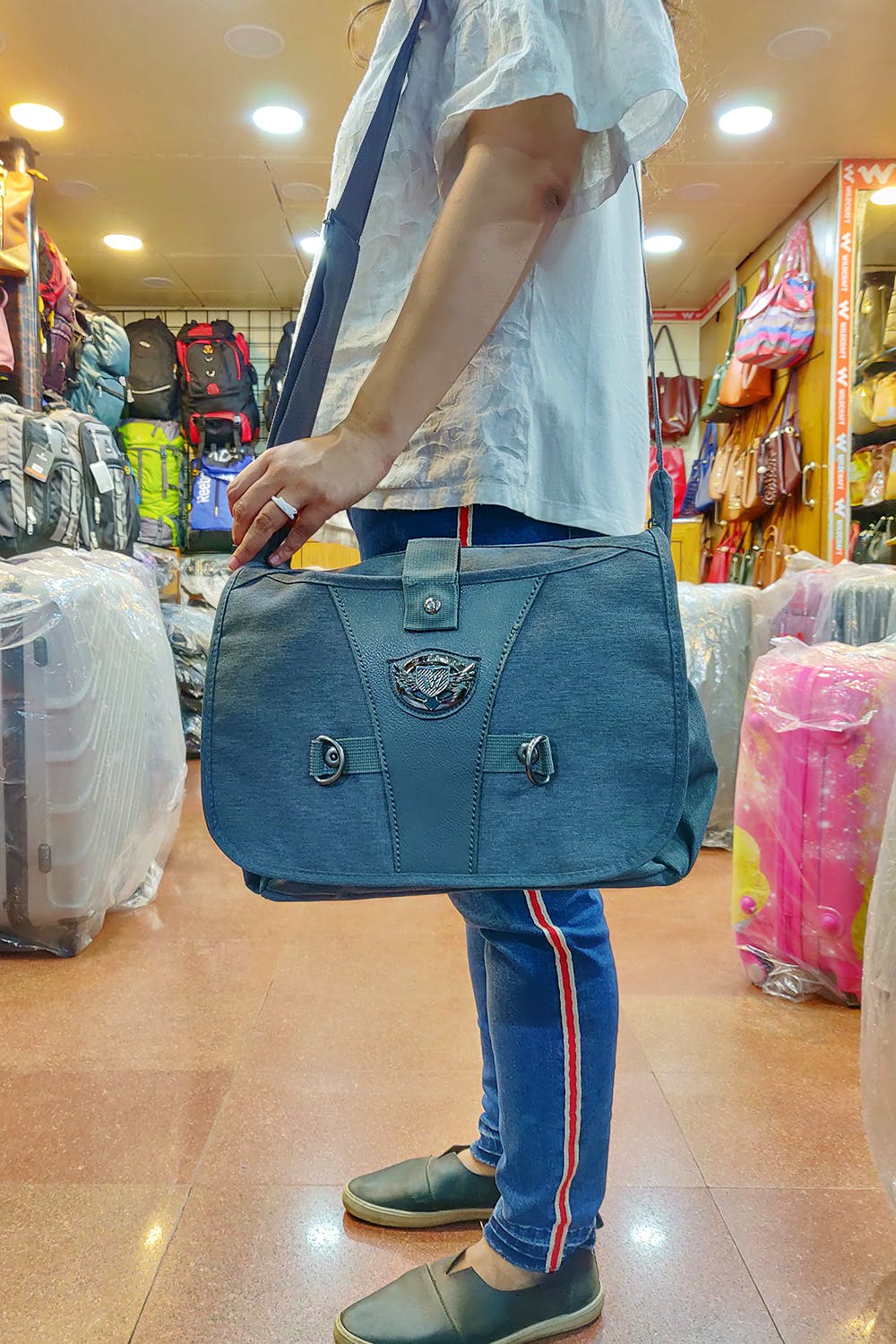 Slings To Suitcases: Shop For Every Kind Of Bag At This Store In Camp
Shortcut
If you can't decide what kind of bag to buy, look at all your options at Park Classic in Camp. They have a bag for every kind of need. You'll find everything from wallets, to purses, backpacks, messenger bags, totes, travel bags and sleeping bags too!
Messenger Bag
Men, whether you're a creative going to work or simply looking for a casual bag to carry around, this messenger bag for INR 800 is ideal for everything. Complete with multiple sections and pockets inside, you have so much space to keep all your little knick-knacks in place. Just don't forget what you keep where!
Sling Purse
For only INR 300, we found a small purse that'll be ideal for when you're going out with friends. Its apt to pack in only things that you'll need: some makeup, money and cards. But the inside is spacious enough to add in a bit more.

Backpack
Carry it to college or to work, these backpacks are cute and trendy. You can fit in your laptop, notebooks, and all essentials. The bag is spacious and the bright colour makes it look extra cute. For INR 700, the bag is a good bet. The store has them in various patterns and colours too.
Travel Backpack
This bag can be used as an everyday bag, a laptop bag, carry-on luggage and is fit for camping or a weekend getaway. It fits in all essentials, comes with a trolley and can be carried on the back too. The quality is also super sturdy, so you needn't worry about it falling apart when you're camping or on a holiday. For how versatile it is, spending INR 2000 is honestly no big deal.
Luggage
If you're going to be travelling a lot, you know that a compact bag for INR 4600 is perfect. Never carry more than what you need. This luggage in cool blue tones stands out (so you'll spot it quick at the airport) and the compact look will make sure you are well within your baggage limits.
Comments