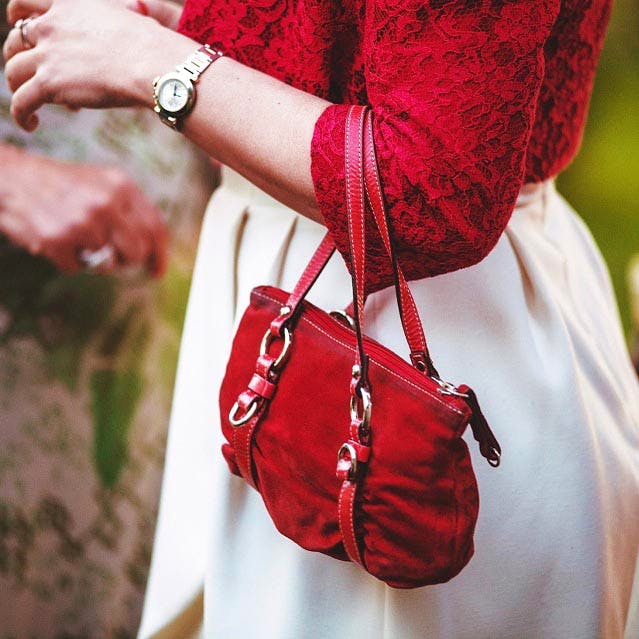 From Totes To Potlis: Here's Where You Can Shop For Bags On F.C. Road
Apart from diamonds, bags are indeed a women's best friends. Score totes, slings, potlis, backacks and more from these bag stores on F.C. Road at dirt cheap prices.

Vaibhav Collection
Located opposite Goodluck Cafe, Vaibhav collection has wide range to choose from. You can find backpacks, slings, handbags, wallets as well as the big bags that can store almost anything. As sequin is a lot in trend, this store has a good collection of such bags too. They also have potlis. The prices here start at INR 120 for a regular-sized wallet.
Kesariya Collection
Adjacent to Archie's at Goodluck chowk, you will find a lane that has a number of jewellery and clothing stalls. Among these stalls, we found Kesariya Collection that houses backpacks, slings, pouches, wallets, totes and more. The store also has a decent collection of unisex bags too. We also spotted some really cool duffle bags. The store also has clutches and potlis. The prices here start from INR 100 for a small sequin pouch.

Satya Bags
Even if the store has written the word "Florist" over it, they actually are a bag store. They majorly have clutches and potlis and also classy totes. The bags have embroidery work on them and also have the zari work. The bags from here would go really well with any traditional outfit.
Panache
Panache bags and accessories store has a good collection of handbags, slings and wallets. At this store, you will also find backpacks to take to college as well as work. The prices for bags start at INR 120 for a wallet. You will also find party bags as well over here.
Metro
Even if this brand is known majorly for shoes, Metro also has a good range of daily use bags for women. They too have slings, wallets, handbags. However, at their store on FC Road, you will find bags that are ideal for work. The prices here start from INR 500.
Comments