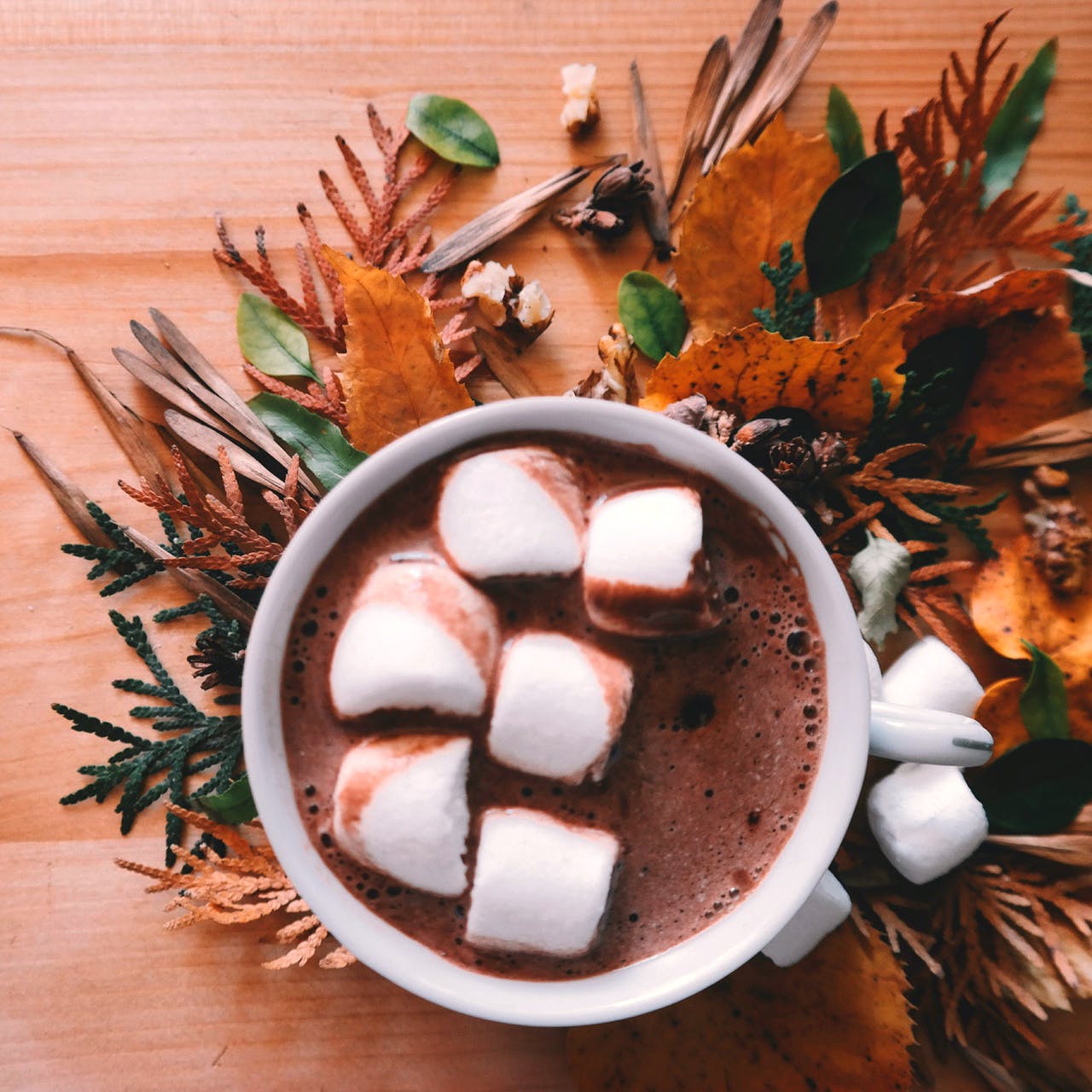 Warm Up With A Cup Of The Best Hot Chocolate Drinks In Pune
Chocolate lovers, who does not like a sip of rich hot chocolate after a tiring day? Do you love snuggling up with a mug of this good old piping hot drink? We feel you, fellow foodies. While there are copious restaurants and cafes serving this drink, we found some amazing places in Pune that serve heavenly hot chocolate. Here are our picks:
Paddy's Cafe
We stumbled upon this cute cafe and guess what? It's like its X-Mas already. Situated in Kothrud, Paddy's Cafe is known for its classic hot chocolate. We love it for two reasons: It is super thick, rich and delicious; and it comes in an adorable cup with a snowman-shaped marshmallow. It's worth every sip and you'll love big gulps of it if you're huddled in a nook of the cafe with a good book.
The Flour Works
Situated in Kalyani Nagar and Baner both, The Flour Works is known for providing comfort food and beverages to its patrons. This lovely bistro spoils us for choice when it comes to serving hot chocolate. Priced at INR 225 per cup, it comes in four flavours: classic, rose, orange and spiced. The dark chocolate perfectly infuses all these flavours and make for an ultimate comfort beverage.
Grandmama's Cafe
Going to Grandmama's and not having a cuppa hot chocolate? Dare not commit this sin! They have taken the good old hot chocolate for INR 160. Choose between four variants of this classic drink namely Italian hot chocolate, midnight mint, hazelnut sleep therapy, marshmallow lovers, each one having a distinct taste. We recommend you taste the drink when piping hot for its true essence.
Le Plaisir
This tiny French bakery-cum-cafe is where you need to go for this hot drink. Known for serving yummy food and drinks, Le Plaisir serves a delectable hot chocolate, in sync with its very European menu. The choices between hot beverages is wide but it is this good old drink that steals the thunder. The big mug of piping hot drink is perfect for a rainy or a chilly day and ideal to warm up with.
Where Else Diner
This Instagrammable cafe in Viman Nagar serves the most delicious hot chocolate. Hot, steamy and with rich fluffy marshmallows, this big cup of goodness and magic at Where Else Diner costs just INR 140. You have the choice to select between a shot and a cup with either white or dark chocolate. You can also determine the texture of your drink while placing the order.
Hots For Chocolate
When it is pouring outside and you need to keep yourself warm, hot chocolate is something we all prefer. There is an exclusive hot chocolate place in Koregaon Park that not only serves 10 types of hot chocolate but is also pet-friendly with an exclusive pet menu. Head To Hots for Chocolate in lane number 7 and sip on your chocolaty elixir. Dark, milk, white, choco and mint, red velvet, choco-orange, mocha, spiced, choco-hazelnut and peanut-butter: you have 10 delicious flavours starting at INR 150 only. We tried the choco-orange hot chocolate and simply loved the citrus zest that blends well with the chocolate.
Pesto Pesto
We all love dining at Pesto Pesto in KP. However, what stole our hearts was the lovely red wine hot chocolate. So, if you're not looking to have a meal, a lovely hot chocolate would be just perfect during the rains. So whether you have a lunch date in mind or a lazy hot chocolate to have conversations over, Pesto Pesto is where you want to be headed next.
The Chocolate Room
This cafe is a haven for chocolate connoisseurs. Their Italian hot chocolate comes in a variety of flavours including classic, mint, caramel, dark, hazelnut, tiramisu, Belgium chilli (our favourite) and strawberry. The drink is priced at INR 119.
Le Flamington
Shell out INR 230, and enjoy a cuppa hot chocolate at Le Flamington in Kalyani nagar. This cutesy cafe, while serving all things sinful, does some great hot chocolate. We recommend you to try their signature dark chocolate which will leave you with a smile.
The French Window Patisserie
If you're on a chocolate rush and need a huge glass of hot chocolate then this place should be the first on your list. You can either go for the classic or choose from a variety of quirky flavours such as orange hot Chocolate. Belgian dark chocolate is for those who don't mind the authentic bitter taste. Caramel hot chocolate is the go-to drink for those who are having a sugar rush. Aztec is quite a popular choice too!

Comments