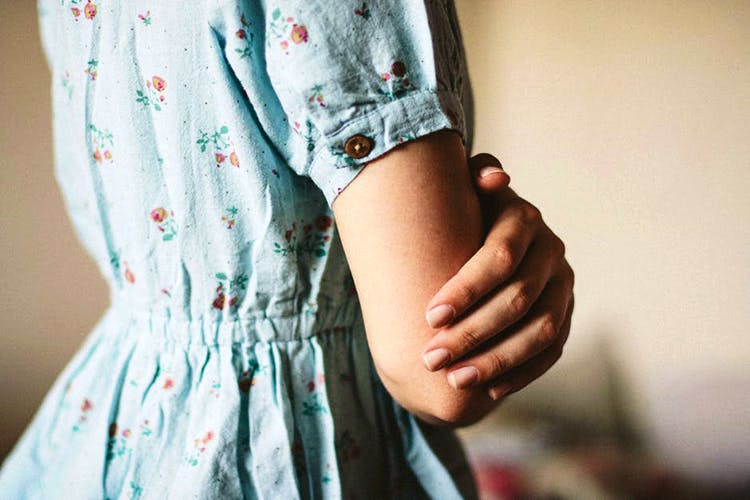 Ladies, Stitch An Outfit Or Alter Denims From These Ladies' Tailors In Pune
Whether you're a student on a budget or you just want to mix it up with your ethnic wear, a good tailor is always difficult to come by. We picked out some tailors who are known to be time and budget-friendly to help you get the perfect look for all occasions.
Liba's Ladies Tailor
This small shop in Viman Nagar will give your alterations within 1-2 days and will take a maximum of 10 days for an entire garment. They also alter blouses and jeans.
A veteran in the area, the tailor is familiar with the requests of Symbiosis Institute of Design students and requests of college students around. The tailor works primarily with Indian clothes but will make Western tops on request. Alterations start at INR 50 and getting a full garment stitched could cost INR 300 onwards.
Monica Designs
This tailor's expertise lies primarily in Indian clothes, but will incorporate western styles as well. This well-known store has been around for more than 15 years and attracts individuals of varying age groups. Kurtas start at INR 700 and a rate of INR 200 is charged for 24-hour delivery. Alterations start at INR 50 and rebates can be given for bulk orders of more than 10 garments. 
Renuka - The Tailoring Shop
One-to-two days is all it takes for alterations to get done here. For as little as INR 250 this shop will create that perfect top you've been itching to own. All you need to do is show them a reference picture and they'll replicate it for you. Alterations start at INR 50 and suits start at INR 450. Unfortunately, there's no student discount, but the low prices in general, more than makes up for it.
Mags Fashion Boutique
Although it caters to mostly Indian clothes for an elder crowd, this boutique allows you to customise your design and does basic stitching starting at INR 450. Kurtas start at INR 1000, but customised designs depend upon the style and material used. There are no alteration services and the boutique's speciality lies in customised design and experience.
Pehnava Fashion Boutique
Starting at INR 1000, Pehnava's kurtas are known to be trendy and well-tailored. In addition to tailoring, you can also buy ready-made Indian and Indo-Western styles. Prices are based on design and fabric. They also do alterations so you can get your outfits to fit perfectly.
Comments