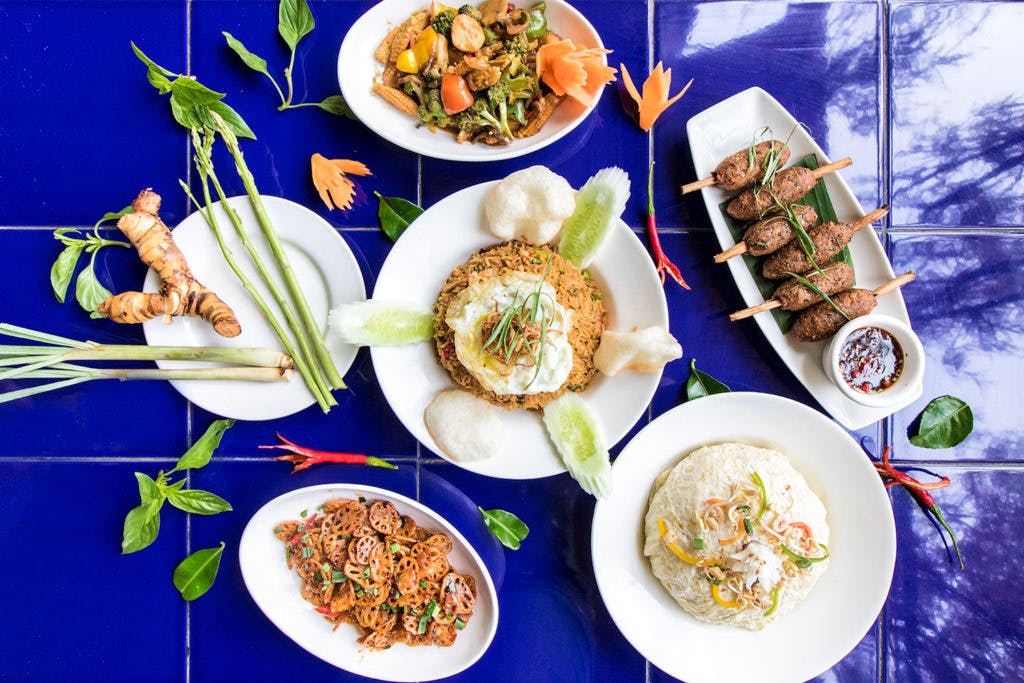 10 Best Restaurants In Pune To Enjoy A Soul Comforting Lunch
Being a culinary heaven for foodies, Pune spoils us all with a million options for every kind of cuisine, but we all have our favourites. Here is a list of 10 of the best places a Punekar likes to enjoy lunch at:

Savya Rasa
If you enjoy South Indian food and wish to enjoy more than just the regular staples like idli, dosa, vada, etc, head to this fine-dine restaurant in Koregaon Park. They serve specialities from all the regions in South India. We're huge fans of their tranquil ambiance, complete with temple motifs and Tanjore paintings. A meal for two here will set you back INR 2,100.
Chopsticks Malabar
If you're in the mood to dig into some mouth-watering food from Kerala, head to Chopsticks Malabar in Viman Nagar to enjoy a soul comforting meal. Best part? It is super budget friendly, since it is frequented by Symbiosis students in the neighbourhood. A meal for two here will cost you INR 500, worth spending over food from God's own country, no?
Shizusan
Mouth-watering oriental cuisine at super affordable prices make Shizusan a favourite amongst Punekars, and is frequented by those who love comfort food in the form of sushis and maki rolls.This award winning restaurant serves food from Thailand, China, Japan, Vietnam and Malaysia. A meal for two here costs INR 1,600 and it's actually quite fitting for a lunch date.
Nisarg
Nisarg is synonymous with seafood, and has been a favourite among locals for years! They serve all kinds of seafood that one can imagine, and if you're too overwhelmed by the menu, order a thali and get set for a memorable meal that you will remember for life. A meal for two here will cost you INR1,300 and you can relish their crab soup and rawas fry.
Zamus Place
Dining in this cozy restaurant reminds you of enjoying a comforting meal with your family at home. The service is great, the warm ambiance celebrates nostalgia and the delicious sizzlers complete this picture perfect dining experience. The space is loved by meat lover's for their pork chops, buff steak sizzler, and their pork and fish sizzlers. A meal for two will cost you INR 1,400.

Malaka Spice
One of the most celebrated restaurants in Pune, Malaka Spice offers some of the best lunch deals in town too! Their all-you-can-eat buffets on weekdays have a large fan following (including us!) and they even provide some of the most tempting deals on sangrias and cocktails during the day! If the menu leaves you overwhelmed, order a serving of Burmese curry noodles or opt for their daily meal package if applicable. A meal for two will cost you INR 1,800 here.
Fish Curry Rice
Head over to enjoy finger-licking deliciousness in the form of fish thalis and some of the best Maharashtrian-style seafood in this city. Be prepared to wait your turn for a table, and don't forget to order some baby clams and fried pomfret to make this meal the perfect lunch experience. A meal for two will set you back INR 1,200.
Flying Duck Co.
If you're a meat lover, you absolutely must visit this restaurant on Balewadi High Street The restaurant is family-friendly and provides great service and is also great value for money. The pork chops here come highly recommended. But, you also must try their fish, khausuey, and other meat-loaded dishes. A meal for two here will cost you INR 1,200.
Café Goodluck
Popular at any given time of the day, this Irani restaurant is an iconic establishment in Pune that dishes out some mouth-watering comfort food like bun-maska chai, samosas, biryani and omelettes. Be prepared to wait for a table, and order yourself a portion of butter chicken, rumali roti, mutton kheema and berry pulao. Don't forget to finish with the caramel custard! Best part? All the items are supremely affordable, so a meal for two will barely cost you INR 600.
Ramkrishna Restaurant
This all vegetarian restaurant is a big hit with large groups and families who're in the mood to indulge in a lunch feast. They serve Chinese, South Indian and North Indian dishes, and their pav bhaji and chaats seem to be a popular favourite amongst patrons. It's a legendary restaurant in Pune where you must have a meal, at least once. A meal for two here will set you back INR 650.

Ask Protima a question