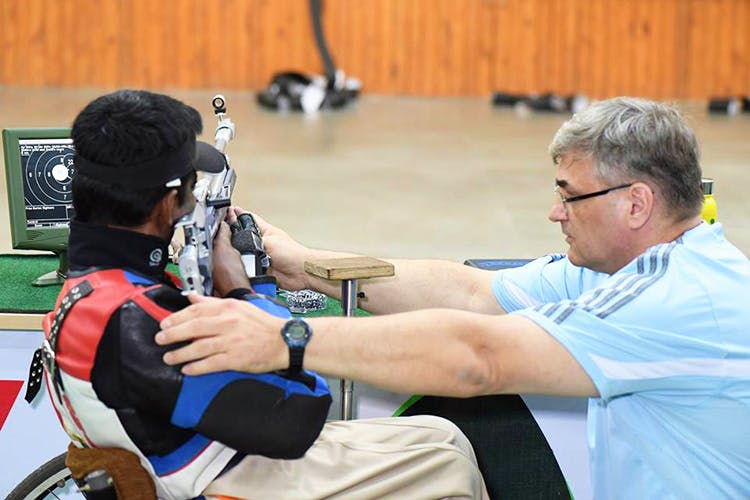 Aim, Shoot, Repeat At These Shooting Ranges In Pune
Holding a gun of any type and shooting can be fascinating to many. These four shooting ranges in Pune give you the chance to live your dream. Right from target shooting to rifle handling, learn this art from the scratch. Once you're proficient, you can also compete in different sports competitions.
M.E.S Shooting Range
Live your dream of holding a gun and shooting at M.E.S shooting range in Sadashiv Peth. Not only you will get to learn target shooting but also get MRA registration. Affiliated to the M.E.S chain of institutes, this shooting range is meant for those interested in rifle shooting as a sport and encourages students to compete. attend the ten-day Safety Basic Course, which makes shooters eligible to compete in competitions organised by the Maharashtra Rifle Association.
Gun For Glory Shooting Academy
Gun for Glory is a shooting academy which was started by Padmashri Gagan Narang and Shri Pawan Singh to promote shooting as a sport. The academy is designed with close attention to detail and is situated at Shiv Chatrapati Sports complex 50m shooting range, Balewadi, Pune. They have three courses to offer and the first course starts at INR 5500.

Pune Corporation Shooting Range
This shooting range situated on Solapur road, Hadapsar comes under the Pune District Rifle Association. With a 10 meter and a 50 meter shooting range, the Pune Corporation Shooting Range, this training institute is known to train students for state to national-level competitions. You will be amazed to see the spectacular heights the students have touched. Currently, they are training students for the Mayor Cup.
Gurukul - The Shooting School
Operating from the S.P College, Gurukul - The Shooting School is a well-known name in the shooting fraternity of the city. Started by Gaurav Zende and Niranjan Bhagat, Gurukul aims to achieve the excellence shooting sport as well as to develop shooting school that trains future champions. They offer five types of course - the basics, monthly course, three-month course, six-month course and yearly course.
Ask Shruti a question