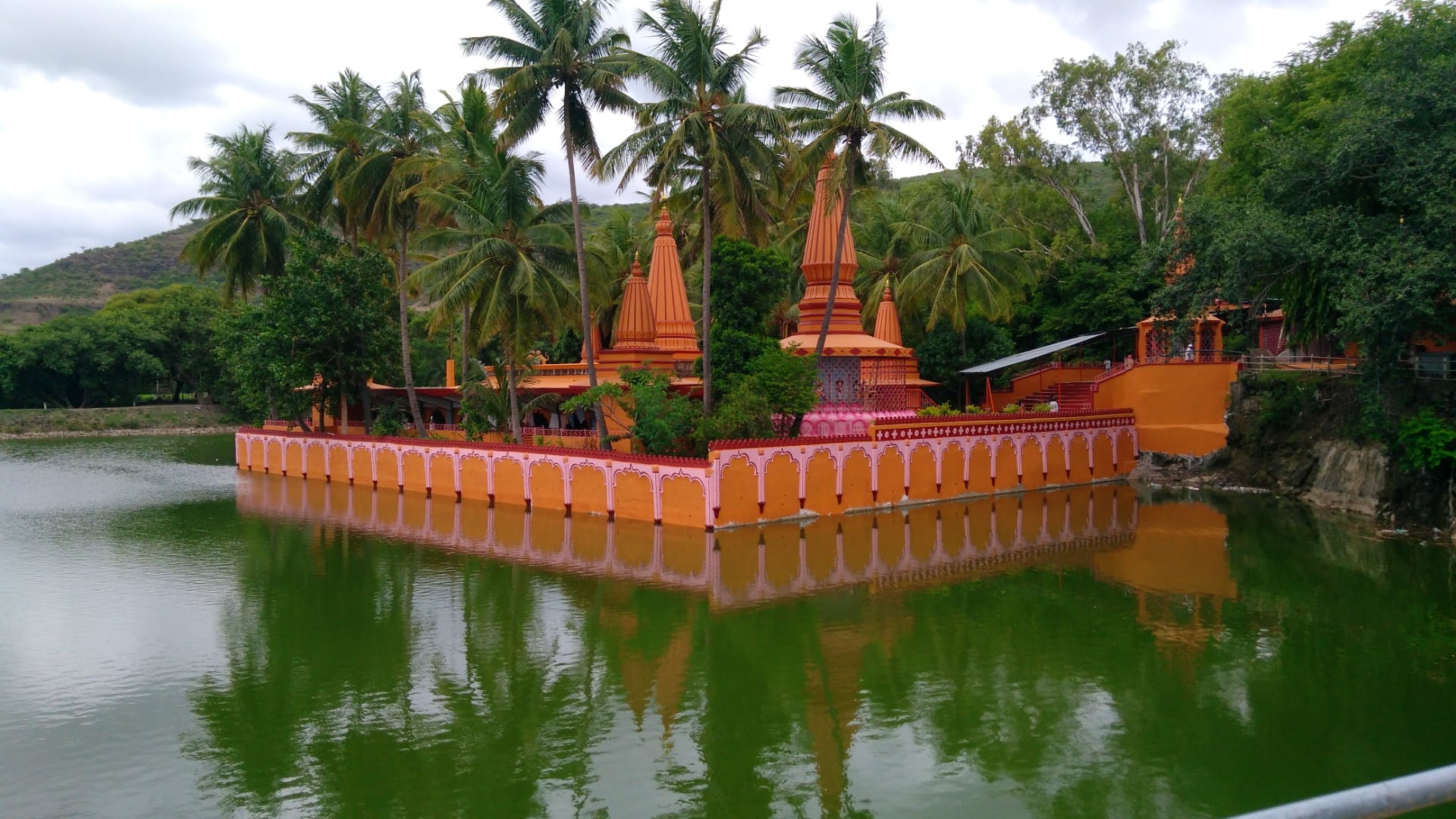 Bow Your Head Or Simply Explore These Temples In Pune
Pune has a rich lineage of spiritual and religious places. We have compiled a list of five temples in Pune that are an epitome of sacredness, royalty and are an architectural marvel. If you are not religious, you may want to visit for serenity or exploring the architecture. Read on:
Dagdusheth Ganpati Temple
Whether you are a tourist or a localite, everyone visits the iconic Dagdusheth Ganpati temple at some point. Known for its gold decor, magnificent idol and prosperous history, this temple is a glory in itself. If you love attending the aarti, do not miss the maha aarti that happens at 8:00 PM every Tuesday. During Ganesh Chaturthi, their pandal is the most-visited one in the city and we recommend you to buy a variety of yummy modaks from the sweet shops beside it. Even Kaka Halwai store is near the temple where you can choose from a variety of sweets and snacks.
Chatushringi Temple
Situated atop a hillock, the legendary Chatushringi temple on the buzzing Senapati Bapat Road is considered a sacred place where you can pay your tributes to Chatushringi goddess. Calm and serene, the premises are peaceful and there are around 200 steps that lead to the main temple. While on your way up, you will encounter mini waterfalls and benches where you can take a break as well as a small Ganpati temple. During Navratri, the temple premises has a special fair where you can enjoy shopping and snacking.
Pataleshwar Temple
Nestled in the heart of Pune, the ancient Pataleshwar cave temple on JM Road has been featured in the Guinness Book Of World Records for a grain of rice with 5,000 characters inscribed on it. It does not matter if you are religious or not, you will simply love exploring these ancient caves that are known for intricate carvings and are perfect for exploring some history. There is a heritage Shiva temple inside the caves where the devotees can pray and wish for their innermost desires.

Ramdara Temple
This temple is a visual treat to the people who want inner peace. Ramdara temple on Loni-Kalbhor road is surrounded by a picturesque mini lake and lush greenery. Inside the temple, you will find a shrine of Lord Shiva along with idols of other gods such as Ram, Lakshman and Sita. This place makes for a serene picnic spot as well. Since there aren't any eateries or shops in the vicinity, we recommend you to carry your own water bottles and snacks.

Jejuri Khandoba Temple
Cross Saswad and you will enter the small hamlet of Jejuri, which is known for its magnificent Khandoba Jejuri temple housing an exclusive idol of Lord Khandoba, an incarnation of Shiva. It is also situated on a hillock and devotees have to climb around 400-500 steps to reach. While on the way up, there will be innumerable stalls of fruits, flowers, lemonade etc. They also have a facility of palkhis for people who find it difficult to climb. Once you enter the temple, you will be shocked to see that everything is bright yellow as everything is smeared with turmeric. The temple architecture is like a heritage fort and the bright yellow colour give the place a golden hue. Legend has it that Jejuri is also known as Golden Jejuri due to this.
Comments