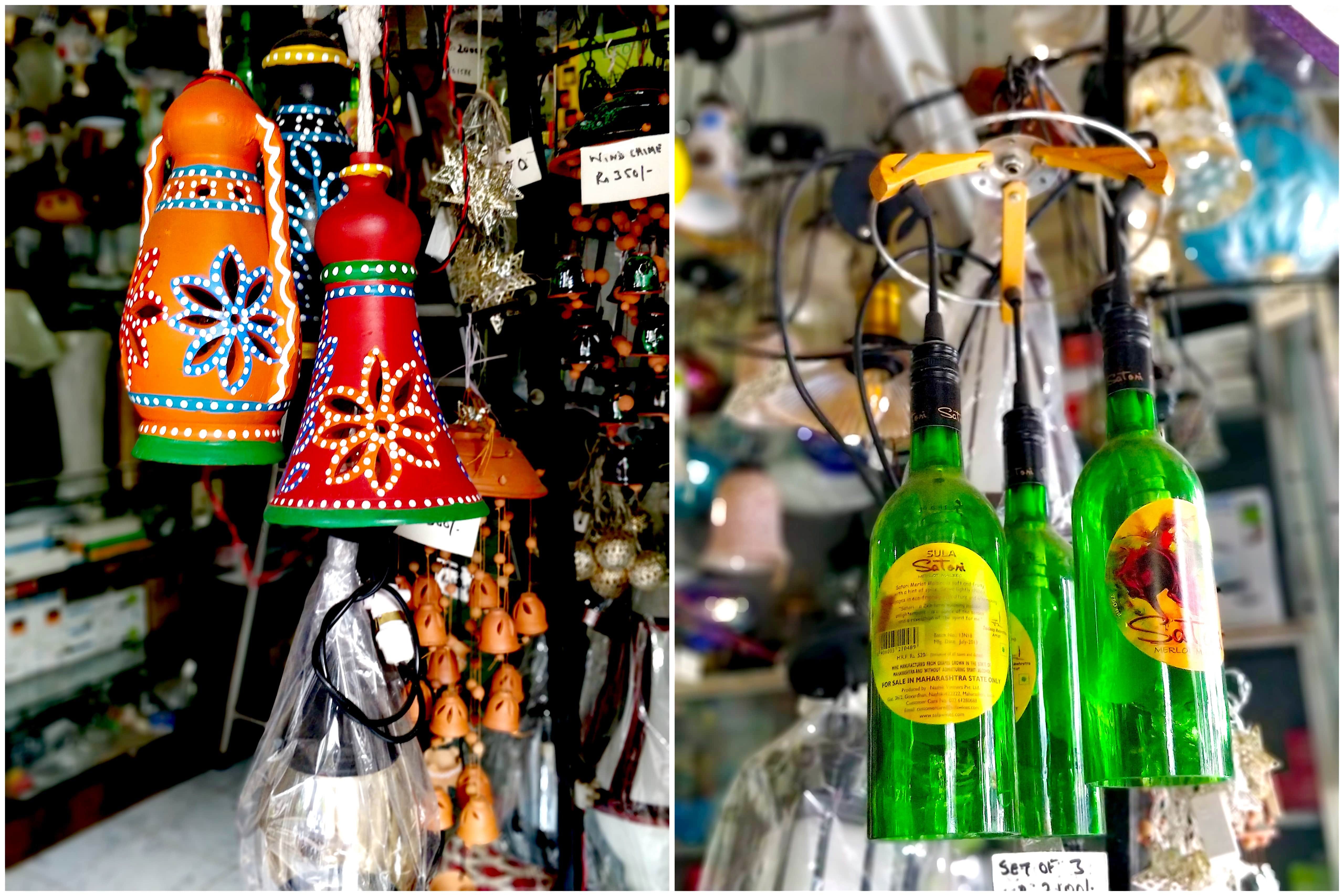 We Bought Sula Bottle Hanging Lamps & Earthen Lanterns From This 88-Year-Old Shop In Camp
Shortcut
On yet another reporting day at Camp, we discovered this old-school store, opposite Rajasthali, called Boocha Electric Store that houses the quirkiest of lampshades of all time.
What We Loved
Currently run by Firoz Boocha, this store is over 80 years old and perhaps, the oldest in the area for designer lamps. Boasting of an eclectic mix of things you need to jazz up your personal space, Boocha Electric Store is a haven for paper and cloth table lamps, vintage chandeliers, fairy lights and lanterns, ranging between INR 250 and INR 7,000.
We found some interesting 'booze bottle lamps', such as the Sula hanging lamp and a Bailey's table lamp, starting at INR 600. Apart from that, there were a couple of cute options in colourful earthen lanterns, Chinese and ikkat lamps, cloth lamps in applique work, tiny cane lamps, bedside lamps in Buddha print and more.
Before you leave the store, don't forget to check out their fairy lights, starting at INR 400. We absolutely loved the ones that looked liked disco balls, mistletoe and snowflakes. Put them up above your bed or just hang them by the window for a dreamy Pinterest-worthy vibe.
Anything Else?
Boocha Electric Store also sells a couple of vintage cars and beautiful wall mount set of miniature pots that make for great gifting options too.
Comments