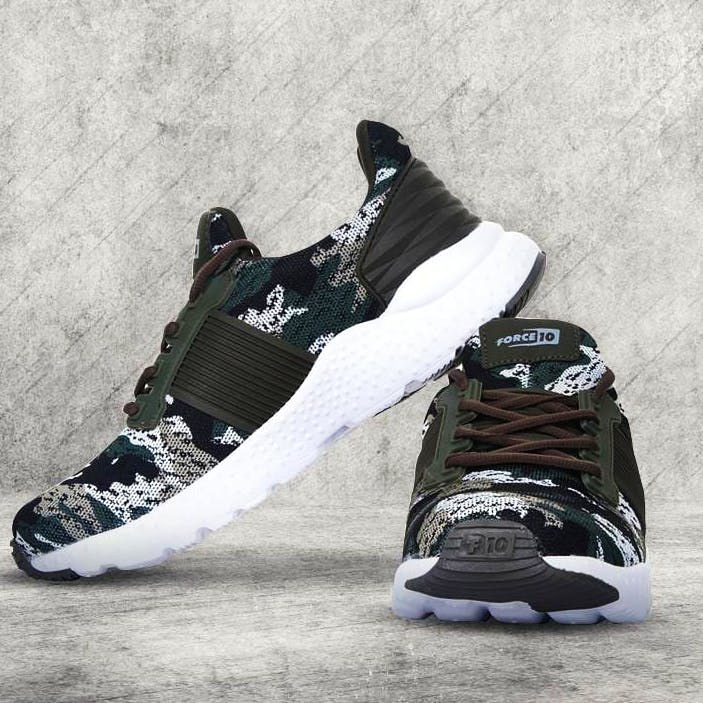 Branded Shoe Stores In Camp You Need To Bookmark Now
Not all of us love street shopping and we get that. There are some things we best rely upon brands for, and one of them is footwear. Comfort and quality almost always take precedence over price, and when you make purchases directly from stores, returns and exchanges are easy peasy. So the next time you're in Camp and want to give the street shops a miss, check out these popular and reliable brands instead.

Skechers, SGS Mall
I'm a longtime fan of this brand. And much like me if you're the sorts who enjoys long walks or hikes, then you will love a pair of Skechers. Comfortable and chic, their women's collection for walking, running and training shoes is fantastic. I totally love their Women's Bobs in funky designs and the Women's Beach Bingo collection. Their colour palette usually leans towards pastels, so you will always find something soothing to the eye. As for men, they have an equally vast and fancy range. Always test your shoes by walking around a bit in the store. These fabulous shoes don't come for cheap, so be ready to shell out a few thousand rupees.

Adidas, SGS Mall
Adidas needs no introduction. If you're a sports-lover or simply can't do without your sneakers, you know which brand to head to. Everyone's favourite when it comes to comfortable sneakers or kind of sports shoes, Adidas has, over the years, introduced Indians to some fantastic styles. The shoes are all priced handsomely but are all absolute value for money. Go get yourself a pair.

Woodland, Moledina Road
Ladies and gentlemen, if you've been wanting a pair of classy yet sturdy shoes, why exactly haven't you been to Woodland yet? Their classic suede shoes are a personal favourite, followed by their slip-ons. For those who walk a lot or partake in a whole bunch of outdoor activities, do check out their boots (perfect for those treks). Their canvas shoes too are a good buy.

Mochi, SGS Mall
Again, a vastly popular brand, Mochi shoes, to me, is perfect for fancy yet comfortable footwear. While they do have a variety of casual, daily wear shoes, I'd still prefer these for slightly more important occasions. Their formal, wedding and party collections are worth checking out. Men, don't feel left out, there's enough and more for you too at their SGS Mall outlet.

Walkway, MG Road
If you're on the hunt for cute daily-wear sandals, ballerinas, heels, kolhapuris and such, then Walkway is the perfect store for you. Well-priced and with vast varieties, you will definitely find a pair of shoes that suits your style and wallet. Men, they have everything ranging from derby shoes to sneakers, brogues and boots for you.

Metro Shoes, MG Road
Given that Metro is a multi-brand retail chain, the options in there are dime a dozen. The store in Colaba is huge and the collections are vast- so you can literally look forward to all design and colour varieties. I particularly like their stone patchwork sandals, that aren't too blingy and look classy. Once again, these are good shoes for long term use, and ladies, they have options for those with large feet (up to size 13).

Nike, SGS Mall
Much like Adidas, Nike is yet another preferred brand when it comes to sports shoes. From running shoes to football studs, Nike has it all. Style and comfort go hand in hand here, and as we said earlier, good things don't come for very cheap. So while you may have to shell out a few thousand rupees, be rest assured you will buy shoes that will stay with you for years.

Bata, SGS Mall
This brand needs no introduction. From a school kid to a grandparent, everyone knows, owns and prefers Bata shoes over most others. And with the brand having undergone multiple makeovers over the years, today their list of offerings include comfortable wedges, heels, beautiful ballerinas, quirky canvas shoes, and more.

Liberty Stores, MG Road
Men, women or kids, Liberty Shoes has a pair for everyone in need of easy-on-the-pocket, quality footwear. From thong sandals and ballerinas for women, to floaters and sneakers for kids and formal and sporty shoes for men, this multi-brand store has loads on offer.

Need a pair of comfy ethnic shoes? Ladies, Inc 5 is here. I particularly love their slip-on wedges and sandals. And if you want to skip the more traditional, blingy shoes and get something more casual that matches well with your jeans and dresses, Inc 5 has those cutesy options too.

Comments