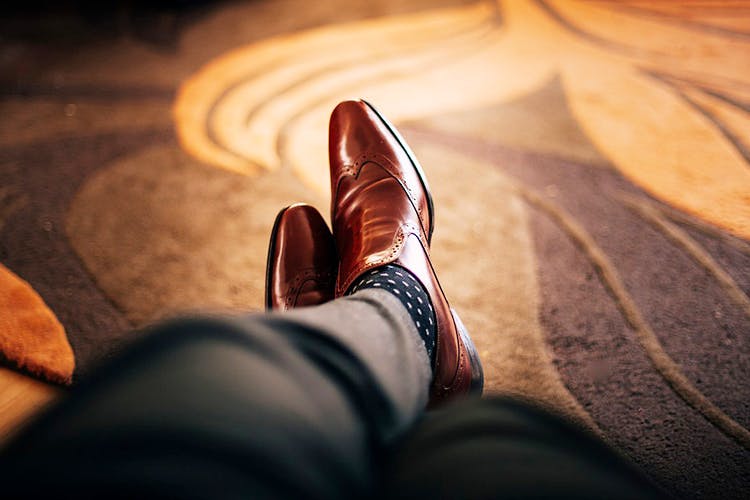 A Broke Person's Guide To Buying Formal Shoes For Under INR 1,500
Trying to look dashing but can't because of your budget constraints? Here are our handpicked recommendations for formal shoes under INR 1,500.
Sahyadri Footwear
Their footwear are comfortable to wear and preferred by most of their clients owing to the modish looks and premium quality. This shop sells formal footwear for INR 1,290 a pair.
Monika Footwear
This footwear shop was established in the year 2013. Besides making formal shoes, they also specialise in making ankle shoes and safety shoes. This shop boosts of durability and produces water resistant formal shoes for only INR 450 a pair.
Pratham Traders
Founded in the year 2015, this brand is extremely renowned for its wholesale and retail business. This shop produces good quality leather shoes for INR 350 a pair.
Vaibhav Footwear
Known for its pointed black leather shoes or the Oxford style shoe, this shop produces shoes at INR 400 a pair.
Mahendra Footwear
One of the most underrated places for leather shoes in town, this place produces premium quality shoes at INR 400 a pair. They however only sell their goods wholesale.
{Calling all brides (and their tribes!) – From clothes to gifting, get all your wedding inspiration here. #HitchedWithLBB}
Comments