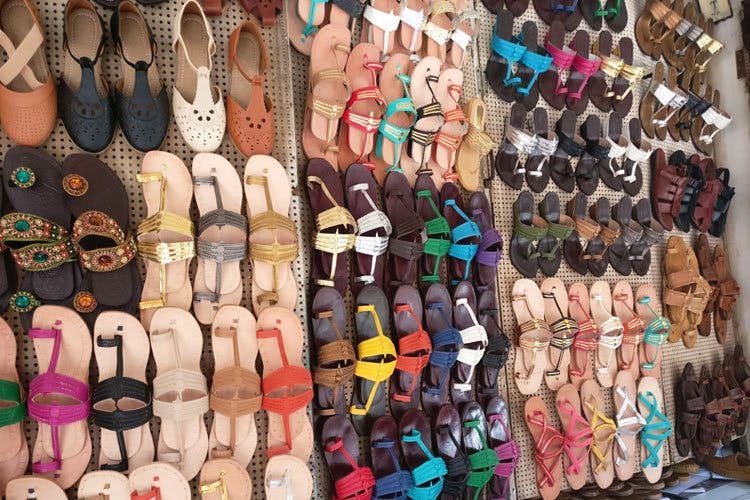 Buy Colourful Kolhapuris From This Lane For Only INR 200
Shortcut
If you pair kolhapuris with jeans, kurta-pyjamas, dresses and just about anything, then you've got to hit these lanes in Koregaon Park that sells the loveliest of colours in kolhapuris that brighten up your outfit.
Tell Me More
While you might have crossed these little stalls at Lane 1 and 2 in Koregaon Park a number of times, what you might not have known is that they have the coolest collection of kolhapuris. What makes things even better is that you can add colour to your shoe rack just for INR 200 a pair. They have a number of kinds of kolhapuris. You could either go for the basic brown hues, or for a bright colourful one or maybe even be a little adventurous and get the ones with floral print or warli art. The fancier one could be priced slightly higher at INR 250, but, hey, that's still quite a steal.
So, We're Saying...
Make a stop at this lane and walk away with happy feet!
Comments