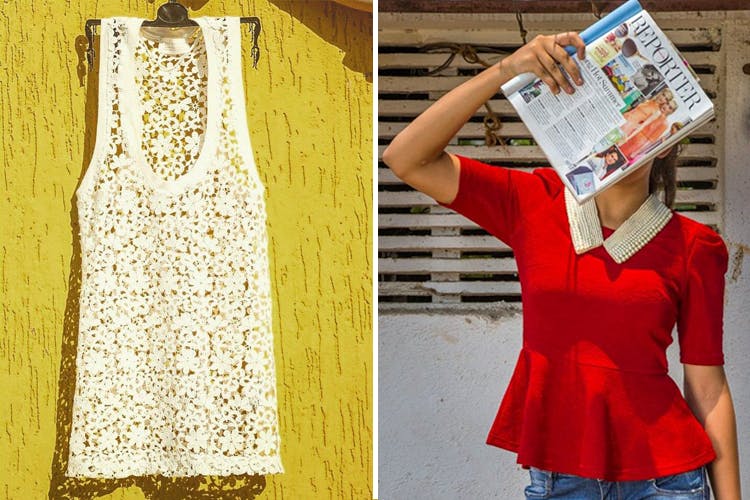 This Online Thrift Store Sells Budget-Friendly Mango, Zara And Forever 21 Clothes
Shortcut
If you're a brand sensitive shopaholic or just someone who likes pretty clothes but doesn't want to spend much, Trobe is for you! Trobe is a website that allows you to buy and sell well curated pre-loved clothing.
Tell Me More
Buying and selling of fashion have just been made so much easier and cheaper! The website allows you to pick from a collection of great pieces to add to your own wardrobe. A simple call could have someone come pick up stuff you're looking to sell to someone whose going to love it just as much as you did! For clothes that you sell, they pay you in cash or even give you credits in return that can we used on the website. If your clothes don't sell out, they make sure it comes back to you.
What we loved most about them and are sure you're going to love too, is that their stock is priced really well. We found a lovely Mango lace for INR 900, Zara seamless leggings for INR 700 and a peplum top from Forever 21 for INR 850. They have a collection full of tops, dressing, pants, shorts, skirts and jackets.
Here's where you can go to check them out.
So We're Saying
The rains won't let us hit the malls and hey, who doesn't like a good deal! Give Trobe a shot and say hello to a forever fresh wardrobe!
Comments