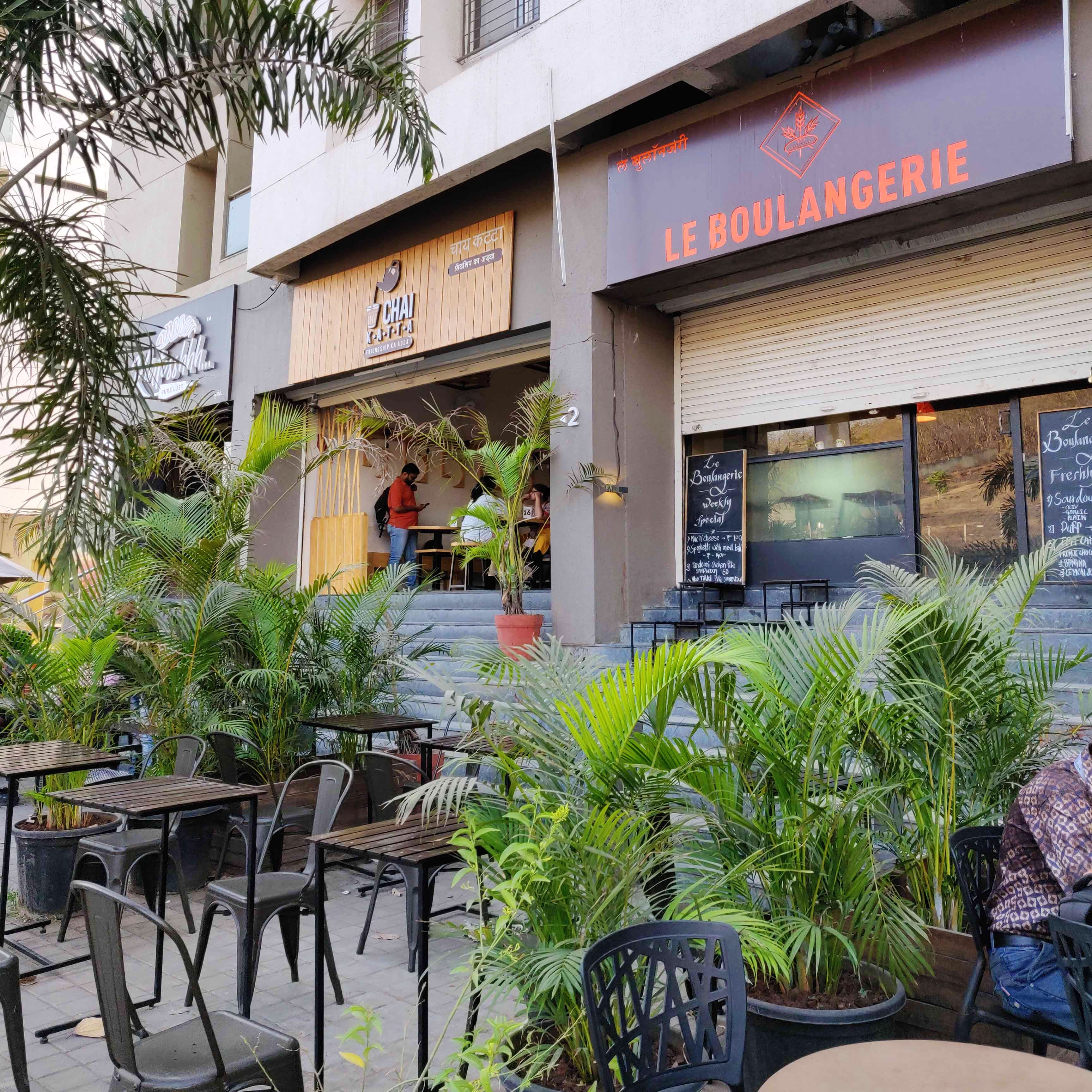 A Coffee Here & A Bite There: Hop Around This Cafe Lane In Bavdhan
There are so many cafes mushrooming across the city and we simply cannot decide which one to visit. Cafe hopping with your gang is not only fun but you get to try yummy delicacies from all the places. We've covered many cafe lanes previously in Aundh and FC Road. This time, we stumbled upon a cafe lane of Bavdhan. Here's a sneak peak into it
Kurtosshhh
Kurtosshhh, located in Bavdhan serves authentic Hungarian chimney cones and cakes. Traditionally sweet, these cones have been given a savoury twist to suit Indian taste-buds. Love spice? They have buttery pav-bhaji, paneer makhani or butter-chicken in kurtosh cones as well. For desserts, you can order the sweet kurtosh cones which are stuffed with sweet fillings. If you are looking for a place to grab a bite for under INR 200, this is a place to go.

The Wadapav Cafe
A venture by Rohit Wadewale, The Wadapav Cafe in Bavdhan is the place to visit if you are looking for a food wada pav. Not just that, you can also try other authentic snacks such as alu wadi, sabudana wada, sabudana khichadi, thalipeeth and cheese misal pav. We absolutely recommend the kothimbir wadi and corn wada pav, which will be very light on your pockets, and extremely pleasing to eat.
Chai Katta
Unwind after a tiring day at work at The Chai Katta with your gang while sipping on some piping hot masala chai and finger food. Their katta chai menu comprises different kinds of chai such as amrut-tulya chai, dil-khush, nawabi, Darjeeling etc. They also serve 5-6 types of black teas. Club these beverages with sandwiches, Maggie, burgers etc., and enjoy under INR 100 per person.
Le Boulangerie
This hidden bakery and bistro in Bavdhan is every foodie's heaven. You can hog on spaghetti, baguette sandwiches, toasties and all kinds of yummy delicacies. We recommend you to try their rich mac n cheese, which costs INR 100. Do not give a miss to their signature croissants, puff pastries and sourdough bread.
The Classroom Cafe
As the name suggests, The Classroom Cafe is a classroom-themed cafe situated a couple of blocks away from the rest. The thematic props such as blackboard-chalk, desks, chairs, board games will make you go down the memory lane. The menu card is in the form of a single-lined notebook that we used as kids. They have a variety of chai and coffee, which you can sip while enjoying quick bites and mini meals.
Ask Shruti a question