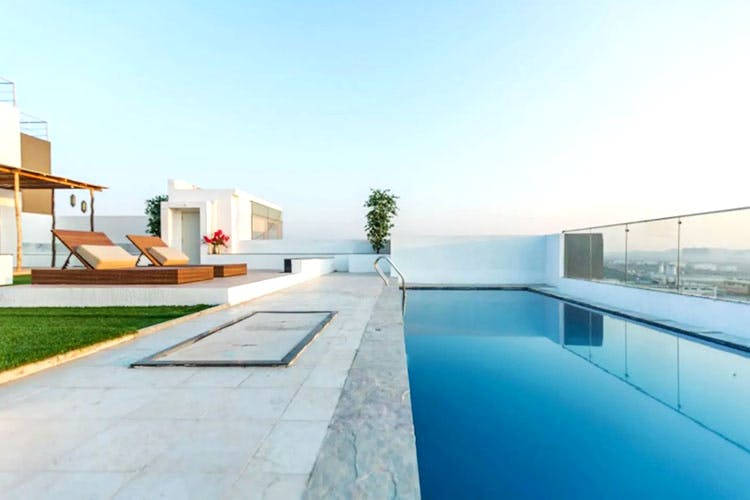 You Can See The City Skyline From The Terrace Pool Of This Luxurious Penthouse
What Is It?
Located at EON IT Park, this five-room super luxurious penthouse is winning our hearts with its terrace lawn, private pool and bright interiors.
What Did I Like About The Place?
This Italian marbled duplex in Kharadi boasts of 5 bedrooms,8 beds, 6 baths, a swimming pool and a lot more! With no limit on the number of people allowed, you can have a great time with your peeps. The other amenities include, elevator, hot tub,fully equipped kitchen, fusball tables, central air-conditioning with a gym and a club house. And guess what? The dining table top lifts to become a pool table. A beautifully furnished home with garden space and art works, you'd have a hard time leaving it.Though this place is not available for parties and pets, it surely will leave your guests amazed by the interiors and the space it has to offer. An 8000 sq.ft penthouse at INR 45,049 per night, you can achieve the premium staycation you need. The host also offers weekly and monthly discounts! You can book the penthouse here.
So, We're Saying...
Get your fam to the best place they deserve.
Comments