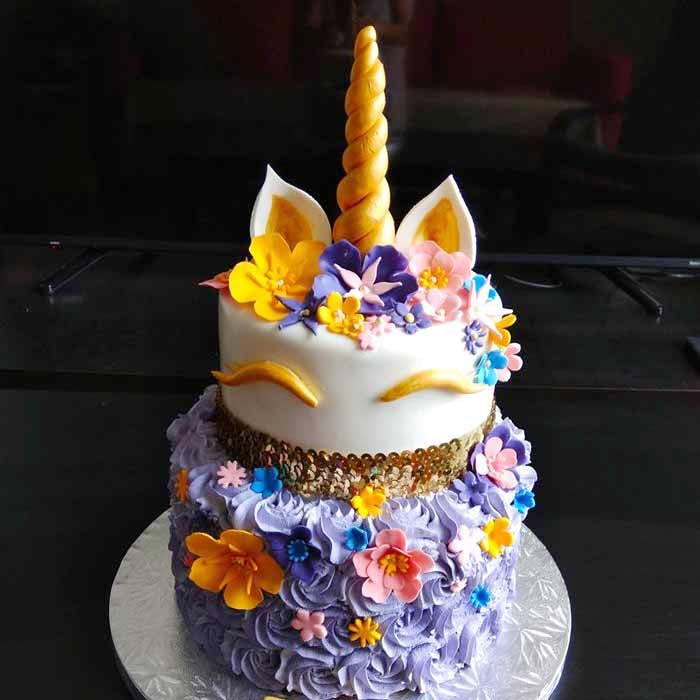 These Customised Cake Bakeries In Pune Are Turning Sweet Ideas Into Reality
Who doesn't like extravagant cakes? Especially if it's special occasion. Pune has a lot of bakeries that are like hidden gems when it comes to customised cakes. Here is a list of bakeries that we think are the best when it comes to ordering your personalised cakes.
Modern Cakes
This cake shop is a part of the famous Modern Bakery. Located in Lane no. 5 of Koregaon park, with 90 years of experience in baking, Modern Cakes put up some amazingly, visually appealing cakes for all occasions. They are known for turning their customer's sweet dreams into reality. They also whip up some special cakes if you want it to be sugar free or keto friendly. If you have a big event coming up and need a cake, head over to this shop for some delicious options.

The Cake Art
The Cake Art is located in Balewadi and the specialise making custom cakes for all occasions. You can simply place your order online, via a phone call or just by visiting them. The store offers a large selection of gourmet cakes in stock every day for occasions such as Valentine's Day, Mother's Day, Father's Day, birthdays, baby showers, bridal showers, anniversaries, office parties and much.
Craft Me A Cake
Just as fancy as the name, customise your child's birthday cake from this cake studio in Hinjewadi. Craft Me A Cake takes extra notes while understanding your vision for a cake. They are known for their intricate detailing on all kinds of birthday cakes. They use different flavours to create exciting combinations when it comes to their cakes. Some of their most famous ones are blueberry and cream, red velvet and chocolate and coconut and vanilla cake.
Sweet Mantra
Just like the name suggests, Sweet Mantra is all about sweet cakes in the most unique forms. This homegrown designer fondant cake shop was started in New Jersey by Seema and Jatin and since then has found a niche market of loyal customers in Pune. From using sugar free products to diet-friendly cakes, this bakery serves some beautiful looking cakes. Did you know they have once made a cake that looked exactly like a missal pav?! No wonder, they are known for their crazy creativity with fondants. Whether it be a birthday, office party, anniversary or a wedding, Sweet Mantra is the way to go!
Comments