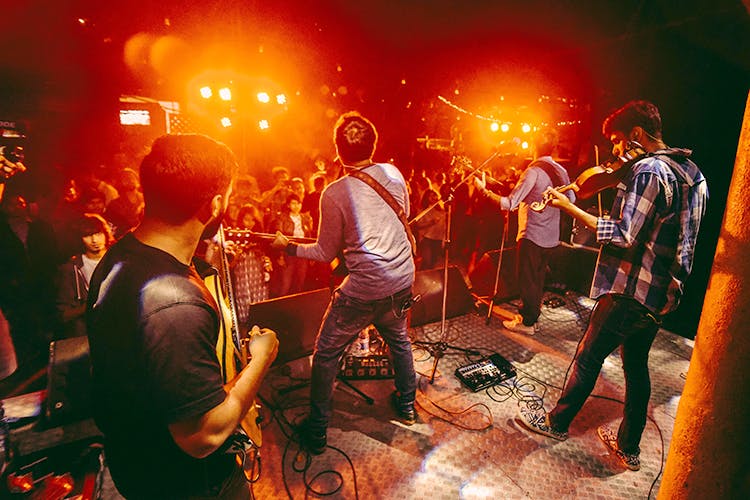 It's a Date! FourThings To Do In The City With Your Partner Starting At INR 800 Per Couple
Ten-Second Takeaway
Looking for ideas for your next date night? Bored of restaurants and pubs? Here are a few places you can check out with your SO to keep the romance alive! Whether you're interested in literature, films, shopping, or exotic hobbies, we've got something for all of you!
Mystery Room
Do you like the thrill of solving puzzles? Have you ever fancied yourself a detective? This interactive experience is a real life escape game where you will be locked in a mission room along with your team to solve puzzles, find clues and escape the room in 1 hour. You can do each mission with a team 2-6 members. Missions range from solving murder mysteries, finding abducted children, defusing bombs, and other high pressure stimulations. It'll cost you just INR 900 for 2. So the next time you're looking for a fun filled challenging activity, you know where to head!
Couples' Massages
There is nothing more relaxing and romantic as indulging in a couples' spa session with your loved one. Apart from benefits such as stress relief, better blood circulation, glowing skin, etc., it is an intimate bonding activity to enjoy with your significant other. Check out Touche Spa in Kalyani Nagar for some of the best couples' spa experiences. With customisable options and discounts on scheduling, it offers great value for money. Each package has a distinctive element such as Thai Scrubs, Aromatherapy Massages, and Jacuzzi Spa bath at the end of the session. Price for 2 people starts at INR 2000.
#LBBTip: Book a session on a special occasion such as Anniversaries or Birthdays to avail complimentary cocktails and finger food during the session.
Music Gigs At Da High
There is something magical about attending a gig with your SO; the great music, lively vibe, and the chance to share it with someone special. Not surprising that concert Date Nights are the best date nights! There are several venues across Pune that host some amazing musicians. One such venue is The High Spirits. With an incredible variety of artists, Da High always has an interesting line up of gigs. From tribute nights to live performances, they've got it all. You would shell out around INR 1500 for two. So what are you waiting for? Come home to Da High!
Comments