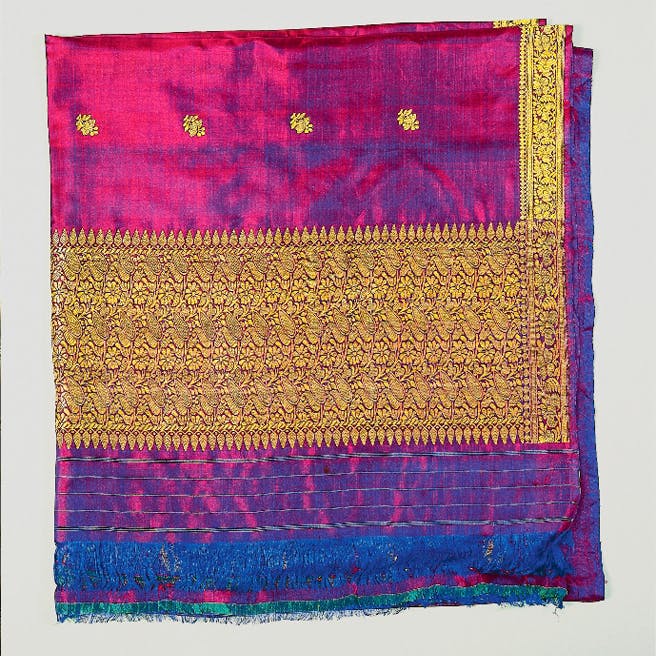 Rock An Ethnic Look With A Stitched Nauvari Saree From These Tailors In Pune
Bored of the regular six yard saree? Try out a classic nauvari saree also known as a nine-yard saree. We do know that a number of you might not know how to wear one so, we've found five tailors across Pune who will stitch you a fabulous nauvari.
Flora Tailors
Located in Ganesh Peth, Flora tailors stitches different types of nauvaris. The store also has readymade nauvaris to sell. However, if you don't like their collection, you can get your own saree and get it stitched from them. Their stitching prices are completely dependent on the style you want. The basic cost is INR 700. They also stitch dhotis for men at INR 250.
Lazarie Creations
Located in Tulshibaug, Lazarie Creations is a small shop that can stitch over 10 varieties of nauvaris. The shop charges on the basis of the pattern, material and urgency. The basic charges start at INR 200. It is advisable that you place your order at least two weeks in advance.
Sai Tailor
Sai Tailor stitches nauvaris out of all possible sarees. You can bring your mom's old paithani and make a royal nauvari out of it. They also stitch nauvari sarees out of heavily embroidered sarees as well. They will charge you INR 850 for any type of nauvari, however, a mastani fashion will cost you INR 1500. Yeah, style does come with a price.
Nakshatra Stores
Located near Mandai, Nakshatra stores has sarees and readymade blouses. The store claims to stitch over 35 variants of nauvaries. This store also has a number of ready-to-wear nauvaris to choose from. You can also provide them with a saree from your collection and get it stitched. If you are buying a readymade nine-yard from them, it will start at INR 700. If you plan to get it stitched, it will cost you INR 300, depending upon the style you want to get it stitched in.

Identity The Boutique
Folks from PCMC area, don't worry about travelling all the way to peth areas to get a nauvari stitched. We found Identity The Boutique in Pimpri that will stitch comfortable nauvaris for you. The boutique does the stitching in such a manner that you can re-open your saree later on and wear it like a normal one. They charge between INR 200 and INR 1500 depending upon the material as well as style that you want.

Comments