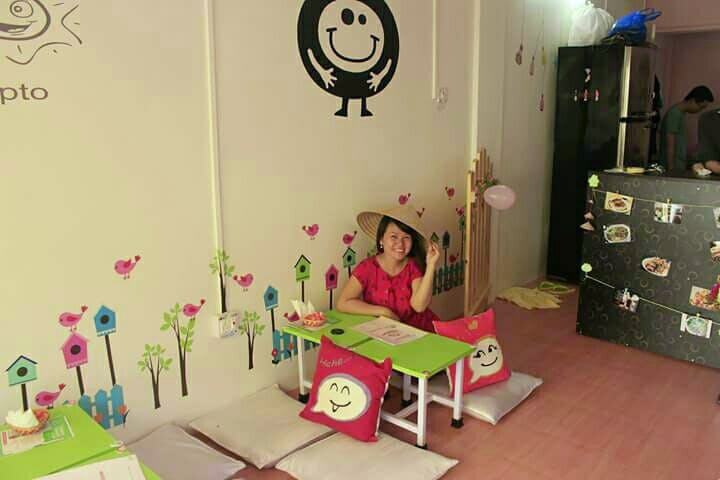 Dig Into Authentic Vietnamese Grub At This Khadki Restaurant
What Makes It Awesome
Say hi to Pune's new Vietnamese restaurant, Smiley House, located opposite to Aoji Khaoji in Khadki, right next to the HDFC atm. Run by a Vietnamese couple, the decor of this place has minimalist earthen tones and has not more than five tables. We highly recommend you not to judge the place by its size. Reason? We had eaten at a number Vietnamese restaurants, but none comes close to this one. We're in love with Smiley House and the mouthwatering food that they offered. Now for most of us, Vietnamese food might mean something bland, not too much of spices, not a lot of flavours. You're so wrong. At Smiley House, it's all about flavours - a mix of sweet and sour, a creamy dessert, a soupy beef curry and more. Must-try their pumpkin salad with chicken for INR 150. The dish has certain sweetness; not from sugar or added agents but from the fresh vegetables, cilantro and perhaps basil. We tried and loved their My Xao, a dish prepared with beef, pork and chicken, served with either rice or clear noodles, for INR 250. For desserts, don't think too much. Give their caramel custard a try.
What's My Pro Tip?
If you're on a diet, Smiley House has a special vegan gluten-free menu. We recommend you try their black pepper tofu and summer springs.
Anything Else?
Smiley House remains closed on Mondays. Also, the timings of this restaurant are from 12pm to 3pm and from 6pm to 9pm.
Comments