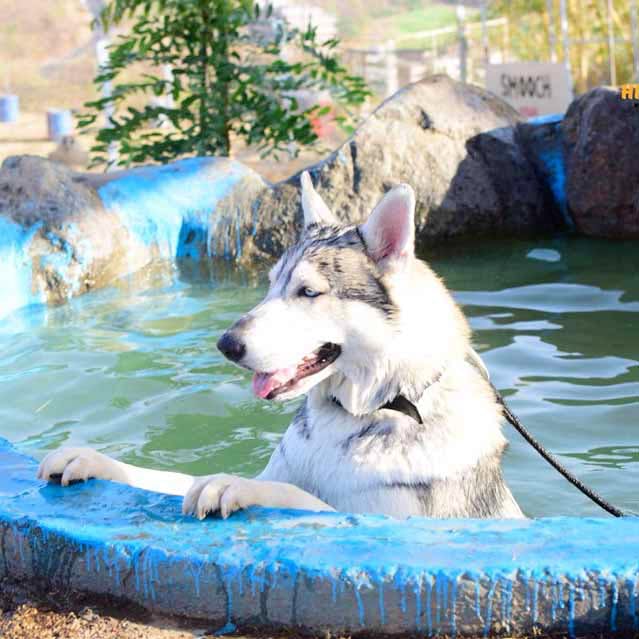 Splash It Up! Top Pools Where Your Doggos Can Swim In Pune
Pune might not offer too many options for adventure to your pets, but thanks to a few pet centres, they can indulge in a day or two of fun. Add water to the mix and you know you've got yourself one happy doggo. Gift your pet a day out at the pool at these dog swimming pools in Pune!
Peppy Paws
This is a luxury resort for dogs and cats alike, a 4000sq ft space devoted to pet nurturing. They offer a large range of services ranging from pet boarding and day care to obedience training and even events. They even have staff available 24hrs at the facility! In the mood to go swimming with doggo? Head to Peppy Paws in Pune!
#LBBTip - they even have an old age home for your furry companions, and offer discounted rates for military personnel.
Happy Tails
Popular since 2006, this pet centre offers a large variety of services like dog training, dog behaviour training, accommodation, day care and a swimming pool. Located in Bhugaon, they have one of the biggest swimming pools for doggos in Pune. If you're traveling or happen to be too busy to take care of your pets, drop them here for a while to gift them a day full of fun, love and care.
#LBBTip – they have 24x7 assistance available.
Adventure Dog Park
A jungle gym, a space to run around, a swimming pool and an obstacle course area make this a one of a kind recreational pet centre. They offer interesting membership packages that allow you to spend nights camping with your pets! They are even popular for celebrating birthday parties of your pooches. For 2.5hrs, your pet enjoys access to the obstacle course, pool, play area, photo booth and a lot of pupcakes.
Pune Pet Park
This is a membership-only service that allows you to enjoy one of the best pet services in Pune. From day care, health care and recreational activities to agility training, this centre offers a wide range of services for domesticated pets. The swimming pool here though can be accessed by non-members too! To book your slot at the pool, you need to give them a notice 2hrs in advance.
Comments