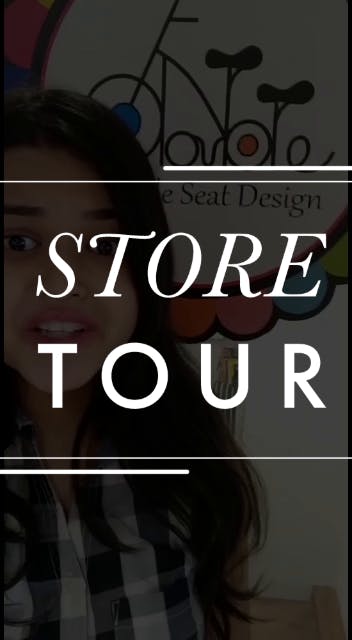 This Arty Studio Has Apparel, Bags, Jewellery, Footwear & Home Decor Under One Roof
Nestled in the Erandwane area in Karve Nagar, the gorgeous Double Seat Design Studio is where you can shop till you drop, without burning a hole in your pocket.
The studio space is nicely done-up and has separate sections for different things. It is divided into four sections- Fabricana, Padukas, Bagwati, Alankar. They also have a small section of home-decor where you can find some of the home-decor pieces from their online lifestyle store.
Fabricana
The first section is called Fabricana is all about rich fabrics, gorgeous clothing, and bespoke fashion. Whether it is a flowing summer dress in pastel colours or casual kurtis for work, the outfits are comfortable and neatly tailored. We went gaga over their summer dresses which started at INR 899. The fabrics had exquisite work like khat, computerised designs and geometrical patterns. You can get your outfits customised as well without burning a hole in your pocket. The fashion could range from bridal, summer, to casual.
Padukas
Padukas meaning footwear is essentially their mojari section. Coming in different colours and floral prints, these lovely mojaris are a pretty addition to your summer wardrobe. Every piece is priced at INR 850, and we picked out two lovely pairs - one in lemon yellow and other with aqua blue florals.
Bagwati
Remember Farhan Akhtar's orange bagwati in ZNMD? Check out colourful purses, totes and slings from their Bagwati section. Starting at INR 1000, these bags are gorgeous and made of PU leather and fabrics. We found some lovely bags with Aztec and striped prints which make for beautiful summer accessories. Their collection also has luggage and duffle bags in different colours.
Alankar
When your outfits, mojaris and bags are gorgeous, why should your jewellery be dull? Starting at INR 399. Find German silver accessories such as statement necklaces, jhumkas, cocktail rings and chokers from their jewellery section called Alankar. We are absolutely in love with their ceramic pendants, which add elegance to your look.
Double Seat Home Decor
Double Seat Design is essentially an online lifestyle store offering modern and quirky home decor and accessories. They have also kept a few pieces in the studio for you to check out. From printed mugs to quirky posters, colourful coasters to wall accents, find it all here. This studio has made gifting easy by offering gifts such as magnets and pop-culture props for as low as INR 50. They also accept bulk gift orders.
Comments