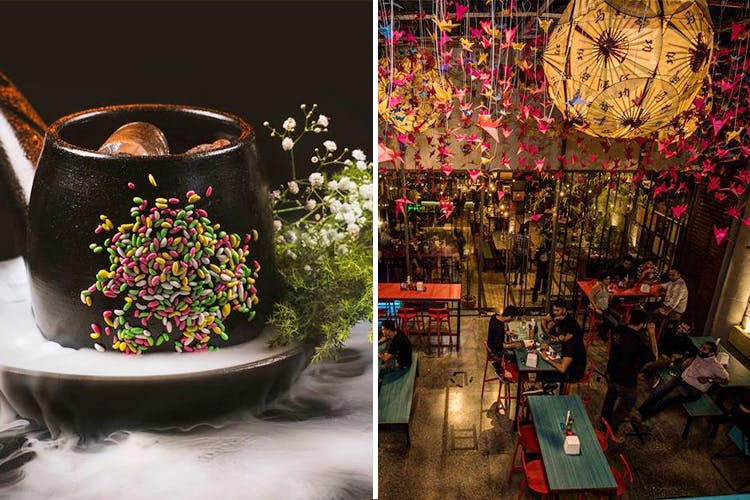 The Drunken Botanist & Tokyo Midtown Are The Meanest, Yummiest Cocktails In Town
Shortcut
Make your post-work scenes awesome at Kinki in Baner with their mean, tipsy cocktails – The Drunken Botanist & Tokyo Midtown! Read on for more details.
Tell Me More
Kinki is Pune's most sought-after molecular bar serving the most amazing cocktails…ever. When it comes to going all out, no holds barred, we trust The Drunken Botanist out here. The drink is served on the rocks with lemongrass, ginger, celery and hot chilli pepper, the gin is poured into a hot infusion tool right in front of you. Priced at INR 400, this one is a masterpiece straight out of the lab!
Now, what happens when fruits meet vodka? At Kinki, the drink is called Tokyo Midtown. Made of freshly diced muskmelon, apple juice, fresh lime, sugar and vodka, the cocktail is shaken well before served. Priced at INR 500, this one comes in a stunning cigar pipe.
So, We're Saying...
These cocktails can get you dancing all night long! Dare to try one?
{Calling all brides (and their tribes!) – From clothes to gifting, get all your wedding inspiration here. #HitchedWithLBB}
Comments