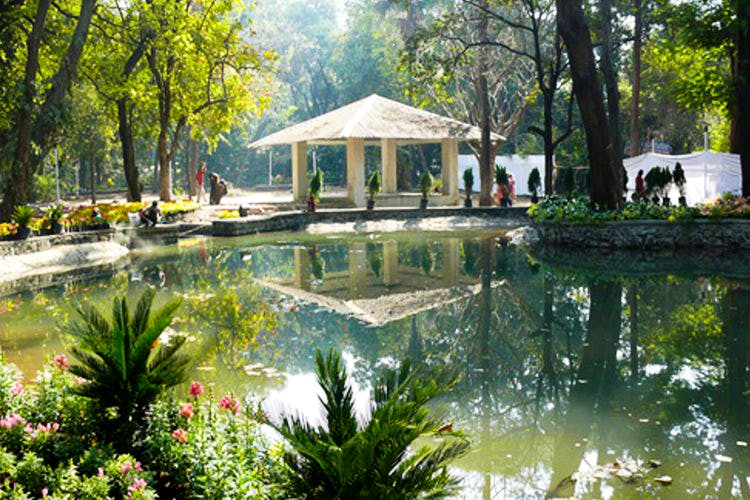 Lotus Ponds & Serene Greenery: Turn Your Phone Off & Chill Out At Empress Garden
Shortcut
For days when you aren't keen on hitting the mall or going to a cafe with your peeps, do things differently and visit The Empress Garden. Walk around or maybe get a mat and do some yoga. The Empress Garden is beautiful and worth the trip for those that like being one with nature.
Tell Me More
The Empress Garden is located near the Pune Race Course at Wanawadi. Getting there is easy and all you need to do is hail a rick or ride down.
The sprawling garden is home to some rare species of flowers and trees and is a perfect escape from tall concrete structures. They have a play zone for kids, a plant nursery, a lotus pond, a library to play indoor games, a snack corner and green lawns to sit around at. There is also an open and wide space in the garden to play cricket and football.
If you're looking for a bite after a walk around, you can stop by at their snack corner which serves chai, sandwiches, biscuits and other eatables. However, this might not be enough to keep you going, which is why we'd suggest you carry a little picnic basket full of goodies or some snacks, whatever the occasion calls for.
For anthophiles out there, their annual flower show, Buds N' Blooms, is bliss assured with an amazing collection of the most exquisite flowers. You could also drop by at their nursery, ask for a small tour and leave with a little sapling for your home.
Entry Fee : Rs.5 per person
Timings: 9:30 AM to 6:30 PM
So, We're Saying...
If you're looking for some time alone to read a book or a picnic out with the fam or a nice conversation with your S.O. in the midst of nature, do something different. Leave technology, traffic, noise and the hustle behind. Take a breather and go to The Empress Garden already. Peace out!
Comments