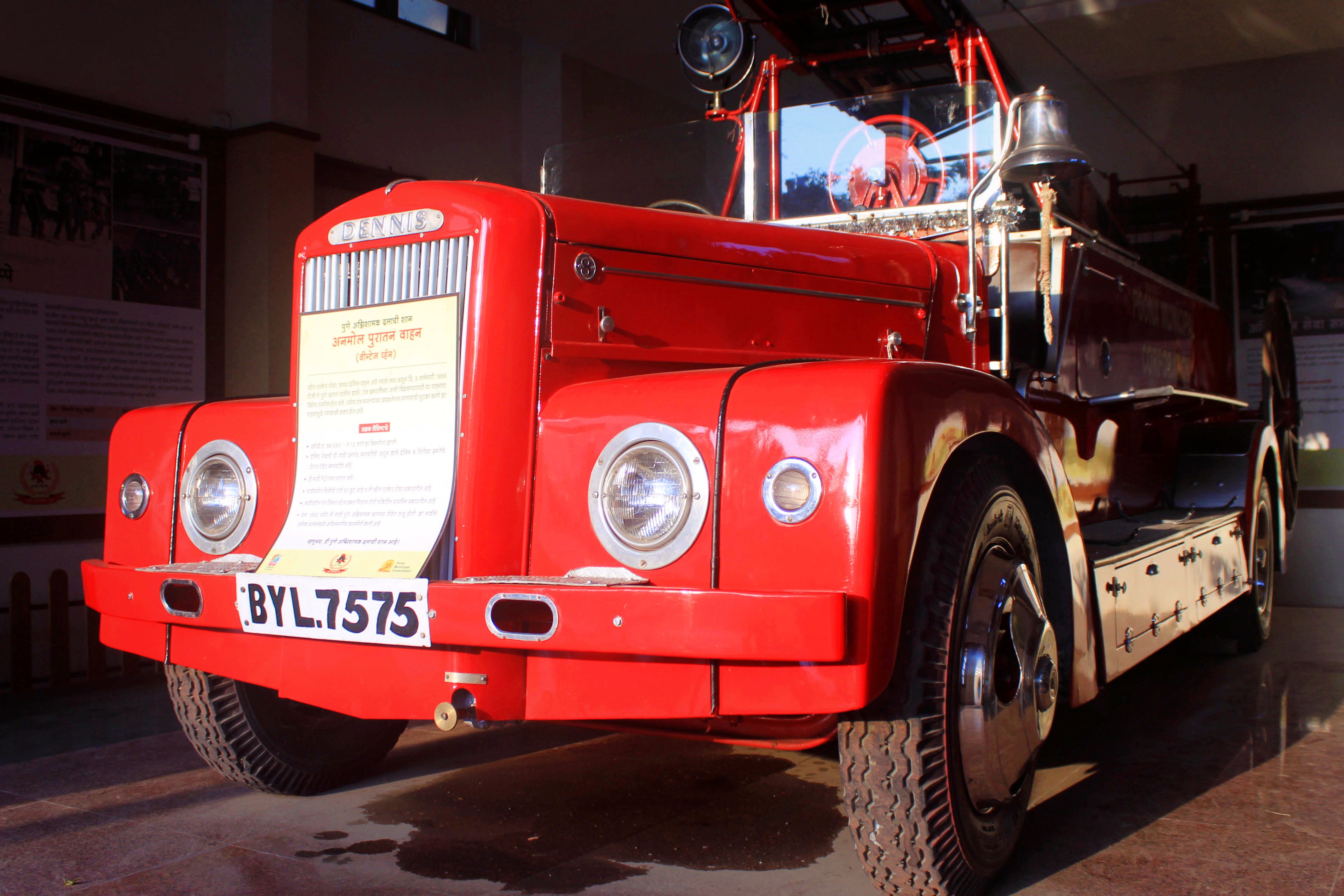 Check Out A Vintage Rolls-Royce Brigade At Maharashtra's Only Fire & Rescue Museum
Shortcut
Opened in the year 2016 in the premises of Erandwane fire station, Keshavrao Jagtap Museum is Maharashtra's one-of-a-kind museum dedicated to the Fire Department.
Tell Me More
The two-storey fire and rescue museum is inspired by London's Fire Brigade Museum. The idea of building a similar facility in the city struck LN Raut, former Chief Fire Officer during his training programme in England. The work and the rough plan began in 2001 and with the help of Maharashtra Navnirman Sena (MNS) corporator Anila Rane's contribution, the plan finally saw a concrete end.
The museum houses the vintage Rolls-Royce Dennis fire brigade that was used in 1961 Panshet Dam rescue operations. The wooden racks boasts of a carefully curated collection of old rusty helmets, fire proximity suits and lamps that date back to early 1930s. We also saw an assortment of nozzles and how the designs evolved in the last 50 years. There was a hand-driven siren, British era fire rescue equipment, wireless sets, rescue belts, rubber boats, a ship raft, chemical suits, a body cooler suit and an aluminium asbestos suit in display. Some of the antiques have been sourced from fire departments across the country. Besides the fascinating collectibles, the white walls of the museum adorns photographs of various fire rescue missions in India. The photographs are supported with captions and history about these missions.
Price: Free entry.
So, We're Saying...
The museum is open to all, everyday, from morning to evening. Make sure you give this one a visit!
Comments