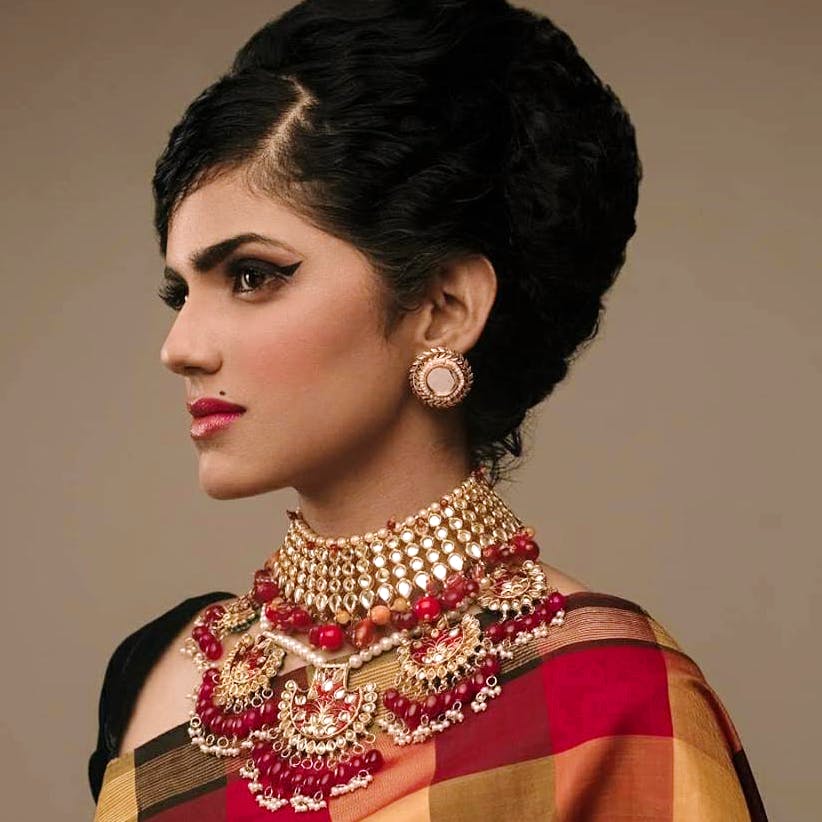 Score Folklore-Inspired Jewellery With A Modern Twist From This Brand
What Makes It Awesome?
Inspired by folklore, customs and traditions, EthiLore is the brain-child of Snehal Choudhai. It offers a range that's fit for the modern-day woman trying to find middle-ground between the latest trends and ethnic jewellery.

Choudhai, an award-winning product designer from NIFT keeps the brand afloat with her passion and designs. Folk stories, tales of long-gone kings and queens, costumes and customs are what help her bring the brand alive, and that reflects in the collection too.
Earrings, neck pieces, maang-tikas, rings and more, EthiLore's pieces, needless to say, are unique. You could imagine a Bollywood celebrity decked up with these accessories. Guldasta, their gold choker has tiny flowers all over it and pearly-white beads will look great with an elegant jumpsuit or a saree. The brand has earrings shaped like arches, clearly inspired by those found in heritage structures and mahals that dote India. It's something an old-worldly queen would wear and is fit to make a statement. But our favourite are the baalis in different designs, embellished with coloured stones. Their look is just like a pair you'd inherit from your grandmother, but they perfectly complement contemporary outfits. Intricate flowers are another element that commonly feature in EthiLore's designs. And, this style is mainly inspired by how Indian girls make their jewellery out of jasmine flowers among others.
You'll find a lot of kundan jewellery of course, particularly inspired by the Mughal era. But, there are also everyday-wear pieces like tassel earrings in pastel hues and different patterns. We loved hoops with tassels hanging off them, long-drop tassel jhumkas and more.
Whether you're picking a traditional pair or something more contemporary, you'll rock with any look you want.
Pro-Tip
We recommend you order a pair of their tassel earrings that have hues perfect for the summer. After all, who wouldn't want to look colourful and bright?
Also On Ethilore - Art Unmuted
Ask Junisha a question