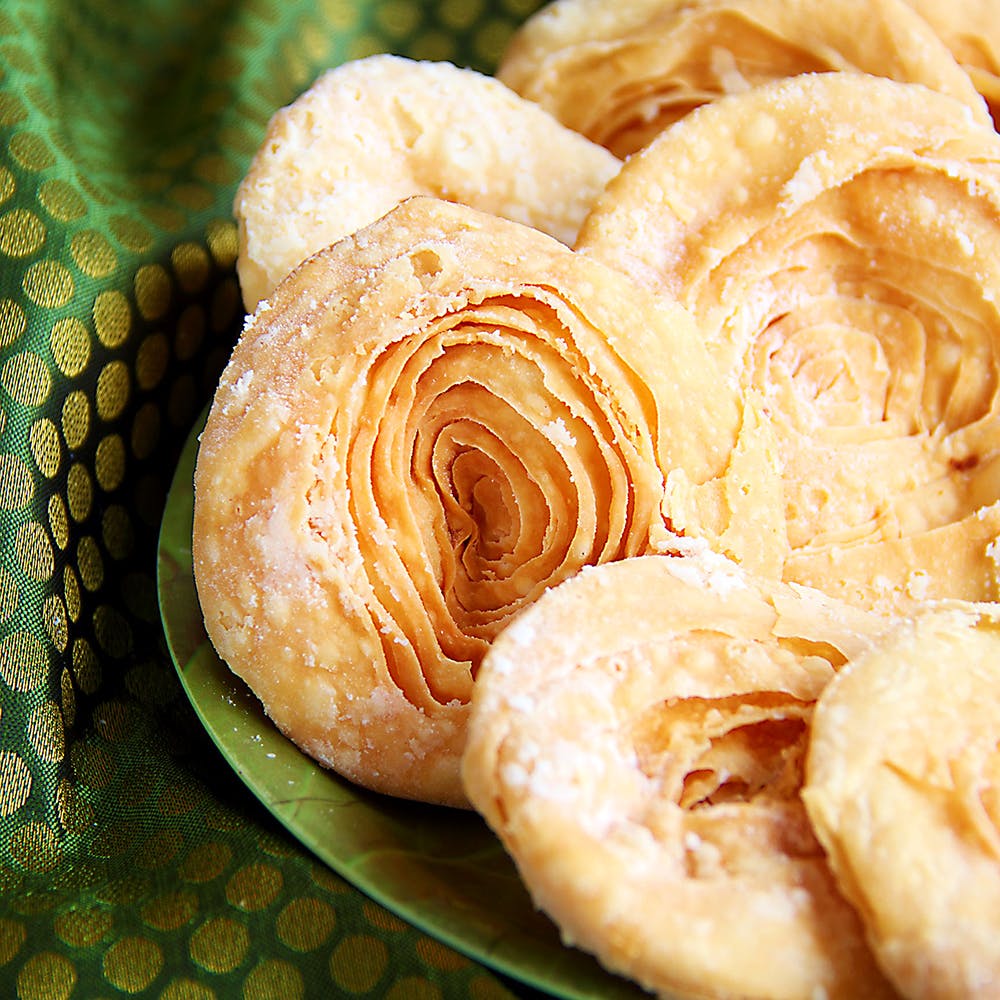 Have You Tried Pune's Most Famous Sweets Yet?
There's nothing like satiating your sweet tooth with some mithai. And, it's even better if it's made with traditional recipes. Pune has several famous sweet shops and bakeries so it's no wonder that these sweets are famous. If you're visiting Pune or want to take a souvenir from Pune for family and friends who live away, you must grab Pune's most famous sweets.
Amba Barfi
A favourite sweet meat of Punekars, the amba barfi is definitely a must try. Made using mango pulp and milk, this bafri is an explosion of flavours in your mouth. Even if a number of sweet shops say that they offer authentic amba barfi, we strongly recommend Chitale Bandhu Mithaiwale.
Chirote
A flakey and mildly sweet dish, chirote are said to be originated somewhere near Maharashtra and Karnataka and is a significant dish that is served during weddings and festivals. The traditional chirote are made with maida, fried in ghee and topped with a generous amount of powdered sugar. You can enjoy it in two manners, either eat it as is or pour some milk or basundi over it. You can find chirote at any Chitale Bandhu store.
Amrakhand
A little different take on the regular shrikhand, amrakhand is a Maharashtrian favourite. And, the best version of this amrakhand will be found at Desai Bandhu Ambewale. These guys make their amrakhand with real mango pieces in it and there are no added flavours. The best part is this amrakhand is available through the year.
Olya Naralachi Karanji
An age-old recipe that is made the best by Maharashtrian grandmas with a lot of love and freshly desiccated coconut. A little twist to the karanji made during Diwali, the only thing different here is that this karanji doesn't have a long shelf life and should be eaten within 72 hours. You can find this karanji at Chitale Bandhu and sometimes at Kaka Halwai stores too.
Shengdana Vadi
With the abundant groundnuts available, Punekars make a really delicious vadi which also has cardamom, little bit of sesame seeds and dried coconut added to it. Maharashtrian moms consider shengdana vadi as natural protein bars and they couldn't be more right! You can find them at a number of sweet shops across the city. You can also buy them at any outlets of Chitale Bandhu or Kaka Halwai.
Comments