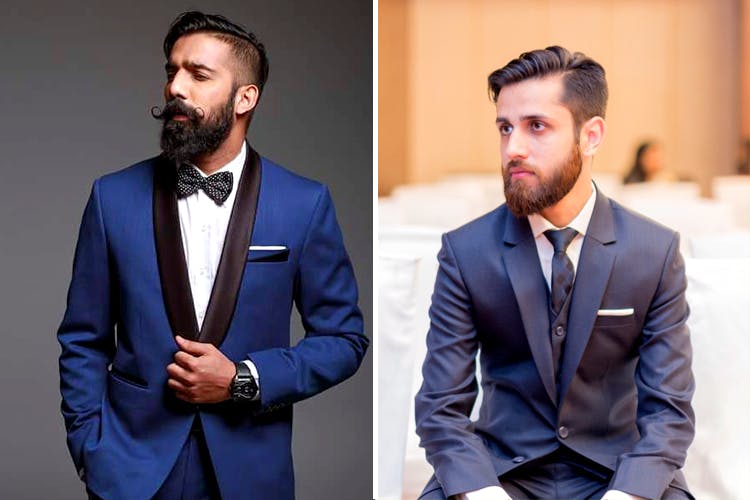 Five Dudes Reveal Their Products & Salons For The Best Beard Grooming Experience
Ten-Second Takeaway
A man who has a beard will definitely turn more heads than one who doesn't. And how you get that head turning beard look? We've got you covered!
Karan Kishore
An engineer for his family and an actor and model for his ambition, Karan loves to keep his beard simple and maintains it by majorly trusting himself and beard grooming products from The Man Company whom he's trusted for the past 7 years!
Aryaveer Sharma
Working as an UX designer in Pune, Aryaveer does the regular bit for his beard such as trimming and massaging on regular basis and majorily trusts the skillful hands at Envy Salon in Amanora!
Ashish Chopra
Maintaining a beard for the past 2 years, Ashish maintains his beard with products from ustra which he says bring out the best of his beard and also he trusts the Salon, Kool Kuts at Koregaon Park and he recommends to ask for their hairdresser named Manoj.
Mukesh Gowda
With his busy schedule as a software engineer, Mukesh maintains a smart medium size beard which adds up to his charm. He maintains it by using products like ustra mooch oil and also dedicated visits to Javed Habib or Xpresso salons in Pune!
Rahul Prabhakar
Inspite of being relatively new to Pune, Rahul has discovered on gem of a salon named Salim salon in Aundh which helps his beard shine and also offers beard grooming services starting at INR 100 only! Apart from that, Rahul also maintains his beard by religiously oiling his beard with castor and olive oil for that glow!
Comments