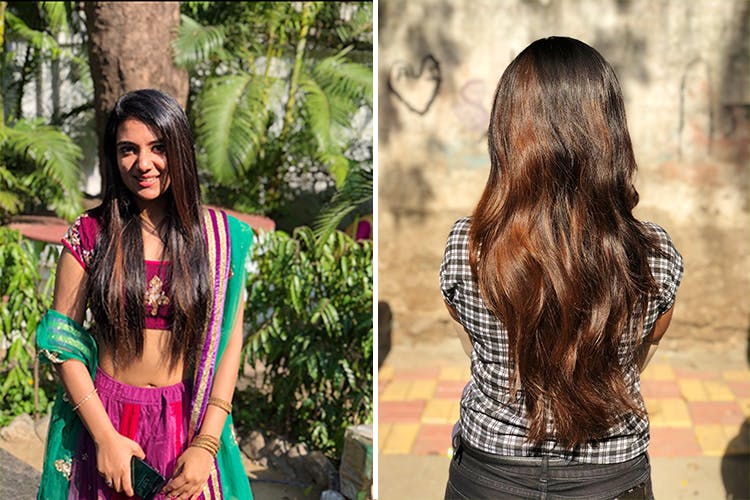 5 Salons For An Epic Blow Dry That Can Survive The Test Of Time (& Heat)
A new season calls for a fresh new look – and sometimes it's as easy as getting a simple blow-out for your hair! Treat yourself to one, at these hand-picked salons from around Pune.
Chez Somya
Chez Somya is a 30-year old beauty salon, tucked away off busy Dhole Patil Road. Started by accomplished hair-stylist Somya Irani, her well-trained all-female team always assures the utmost comfort and professionalism to all their clients. We've been regular clients of theirs for years because we like them for their professional-yet-friendly attitude and their consistency in delivering the perfect hair-cut/wash/blow-out. Featuring a long list of hair services (cut, colour, treatments) among their other offerings, a basic hair blow-out, will cost you around INR 550 onwards, but can vary according to the length and texture of your hair. Check out their
website
 for their extensive list of services and treatments.
Bellissimo
Over 10 years old, Bellissimo in Lane D, Koregaon Park is the go-to for those looking to pamper themselves with a treatment or two. Although we personally love their spa treatments, and mani-pedis; they also have professional hair-stylists on staff who can give you just the 'look' you want. Their hair cutting, colouring, and styling services are offered to men and women; and prices for a hair blow-out start at INR 600, and can increase depending on the (hair) length and style. Bellissimo is closed on Mondays, and we suggest taking your appointment a few days in advance.
The Gazelle
Another stalwart on the Pune salon scene is The Gazelle – since 1982 – now with three salons across Pune (Dhole Patil Road, Bhandarkar Road, Kalyani Nagar). Providing bridal, hair, and beauty services – their hair treatments range from 'basic styling and colouring, to hair repair, and effective dandruff treatments'. A simple blow-out at The Gazelle will cost you INR 450, but any styling like with tongs, curlers, etc. will raise the price. Stay tuned to their Facebook page for the latest updates on their discounts and packages.
Meshail
Meshaail is a unisex salon and spa chain, with four locations in Pune – at FC Road, Kothrud, Aundh, and Pimple Saudagar. Each of their salon-spas is well-maintained, with separate spaces for men and women to 'maintain privacy during beauty and spa treatments'. One of our LBB editors has frequented their FC Road salon for hair styling – and has not been disappointed yet. A hair blow-out here will cost you an upward of INR 400 – depending on the length of your hair. The full menu of their services and treatments can be viewed on their website here.
b:blunt Mini
Since 2004, b:blunt has been the trusted go-to for many people for hair-styling and colouring, first in Mumbai – and now more recently, at their b:blunt Mini salon in Koregaon Park. At b:blunt Mini, a basic blow-out will cost you INR 750 – but comes with a hair-wash as well, so you'll be totally fresh and ready to hit the town! The salon is unisex, and also showcases the b:blunt range of hair products, which you can buy directly off the shelf. Follow their Facebook page here for all the latest updates on trending hairstyles, products, and offers at their Koregaon Park outlet.
Comments