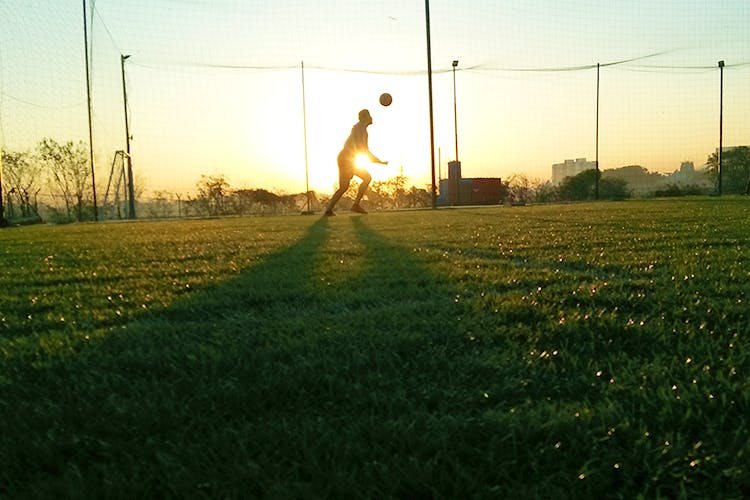 Footie In The Rain: Here Are Some Football Turfs That You Can Book For You & Your Squad
Ten-Second Takeaway
Got your evenings free and looking for a field to get an intense game of football going? Here are the best places you could hit!
Goal Arena at Bibewadi
Goal Arena is one of the most happening soccer hubs in the city. The 3 fields paved with amazing turf, the year-round tournaments and training sessions during the evenings ensure than you'll definitely get to see some amazing talent. Due to the sheer volume of bookings, it's best to book your slot a couple of days before. The best part is bulk-bookings get you a pretty sweet discount!
Price: INR 750 per hour
Kick Off Arena at Shivajinagar
Located in Model Colony, Kick Off Arena is packed with all the facilities you could imagine. They house an in-house medical facility and canteen as well; your sprained ankle and snack cravings between games have been taken care of. Stay tuned to their Facebook page to get your squad registered for upcoming tournaments!
Price:
6.00 AM to 3.00 PM: INR 500 per hour
3.00 PM to 8.00 PM: INR 1000 per hour
8.00 PM to 12.00 AM: INR 1200 per hour
Hot Fut Arena at Kumar Pacific Mall
Hot Fut Arena is India's first rooftop arena. No, you didn't misread that last bit. Get to the rooftop of Kumar Pacific mall to feast your eyes on the 3 pitches of green beauty. The arena offers you changing rooms, a Nike store as well as a sports restaurant and bar. The high-quality floodlights let your late-night soccer games go on unhindered as well!
Price:
6.00 AM to 11.00 AM: INR 2000 per hour
11.00 AM to 8.00 PM: INR 1500 per hour
4.00 PM to 6.00 PM: INR 2000 per hour
6.00 PM to 12.00 AM: INR 2500 per hour
Futsal 5 at Erandwane
Futsal 5 not only offers you an amazing arena to play football, it also organises some amazing fitness challenge events which are a great place to get some healthy competition going. The facility also houses changing rooms, a parking lot, a beverage counter and a music system. A power back-up system gives you high quality, uninterrupted play-time as well. You have the option to book the field online as well which makes planning those evenings after work so damn convenient!
Price:
6.00 AM to 3.00 PM: INR 500 per hour
3.00 PM to 6.00 PM: INR 1200 per hour
6.00 PM to 8.00 PM: INR 1500 per hour
8.00 PM to 12.00 AM: INR 1800 per hour
Sports N Play Joint
A multi-sports facility with pay to play services? Hell yeah! Sports N Play Joint has facilities for football, lawn tennis, basketball, cricket and skating. So even if your squad couldn't decide on which sport to play, this could be the perfect destination for you. They also have a jogging track, changing rooms, power back-up and free parking!
Price:
INR 1000 per hour without floodlights
INR 1500 per hour with floodlights
Comments