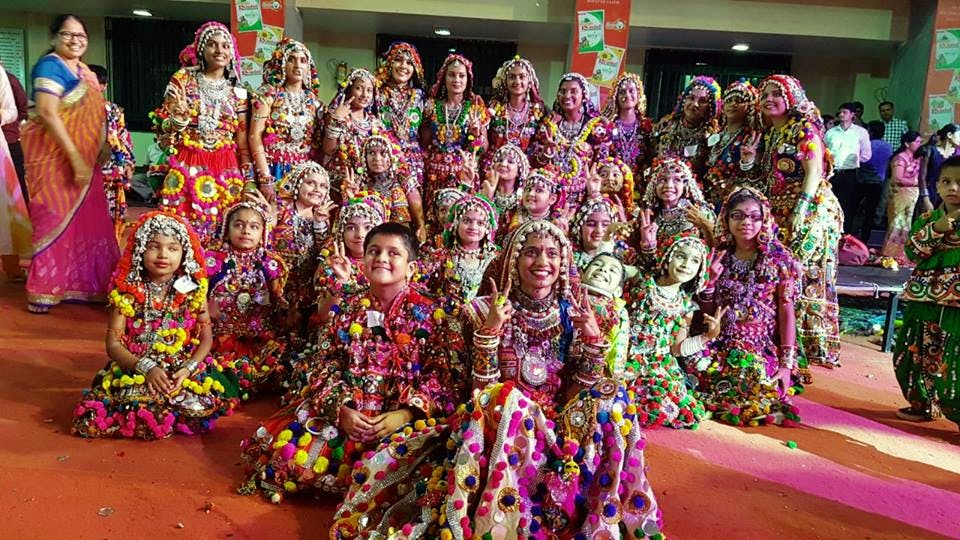 Aye Halo! Here's Where You Can Sign Up For A Garba Class In Pune
Groove like a bawse at this year's Navratri with moves from these garba classes in Pune. Whether you have learnt earlier or have always been a pro, these classes will help you in learning and/or polishing your moves. So go ahead and learn some crazy steps at these classes in Pune.
Talent Hub
Located in Lulla Nagar, Talent Hub offers a crash course in garba. To give special attention to each and every student, they have a batch of 12 to 15 seats only. The course that they are offering starts on 16th September and there is a compulsory prior registration for it. The prices for the five day session is INR 800.
Dancing Curve
Doing a two day crash-course in garba? Dancing Curve is starting their batch on 28th of September. If you are planning to attend one single day's workshop, it would cost you INR 350. But if you enroll for both sessions, it will cost you INR 600. They are going to be hosting these at their Viman Nagar and Wakad studio.
The Learning Pod
The Learning Pod in CRU mall near market yard has started their Garba Batch during sometime in July. However, if you have your basics clear, they will be willing to have you enrolled in their batches. They are teaching two types of Garbas which include Amdavadi style and Surti style. When the classes started the prices for them were INR 3500. However, since there is only a month left for Navratri, they quoted us INR 1500 (approx). You would still have to confirm it with them.

Dance Oceans The Dancing School
Giving a one-on-one attention, Dance Oceans hosts an individual garba class in NIBM. There is no restriction on the number of sessions that you might want to take. The prices for them is INR 600 per session for an hour. Since its for individual, the timings can be decided by your convenience.
Cheatan's Danza
If you are in PCMC area and have been looking for a good garba class, Chetan's Danza is the place for you. They too are doing a crash course starting in the third week of September. The prices for them will start at INR 1200. The course will last for a total of five days.
Comments