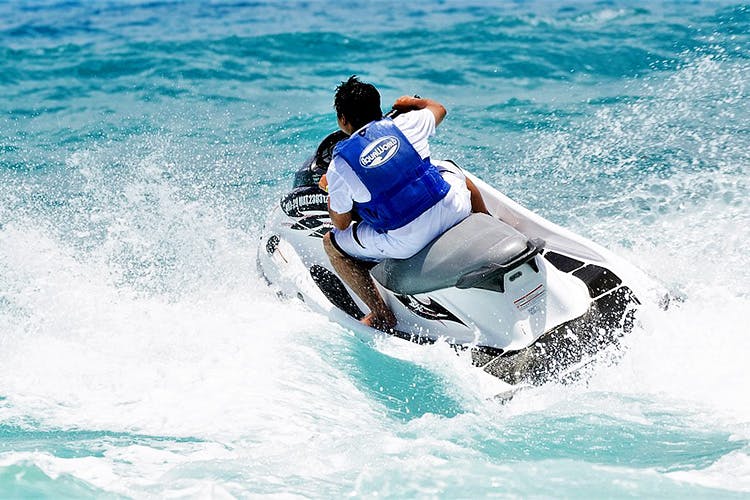 Love Water Sports? Go For Jet Skiing, Kayaking, Banana Rides & More At Panshet
What Is It?
Situated about 50 kilometres southwest of Pune, Panshet or the Tanajisagar Dam, is known for its magnificent lake, a water sports centre and breathtaking views!
How Do I Get There?
The route from Pune to Panshet is pretty simple and takes about an hour and a half via the Sinhagad Road, without traffic. For a more detailed map, click here.
What Is So Awesome About It?
Starting at INR 500, the water sports scene at Panshet is pretty neat and include everything from banana rides to surfing, speed boat, motor boat, kayaking, rowing and more.
The Panshet Water Park is another major tourist attraction and include super-fun activities like water scooters, wind surfing, water slides, splash pads and spray grounds. Priced at INR 250 during weekdays and INR 300 during weekends, the water park is open between 10.00 am and 6.00 pm.
If you're planning to stay back at Panshet, you can also set own camps and barbecue all through the night!
So, We're Saying...
Panshet is the quintessential weekend getaway during the rainy season. It's not too far, never too crowded and has loads of fun things to do!
#LBBTip
Carry extra pair of clothing, towels, shoes and snacks. If you're up for camping, don't forget to carry a torch, a blanket and mosquito repellent.