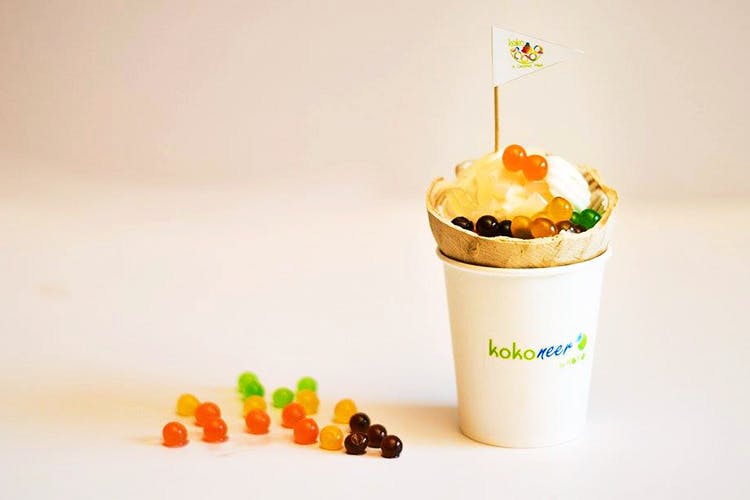 We're Going Coconuts Over This Ice Cream Parlour That Serves Desserts For As Low As INR 50
Shortcut
Are you someone who loves coconuts and ice cream? Well, we have news for you, this ice cream parlour in Magarpatta is creating delicious desserts of topped coconut and ice cream for just INR 50.
Tell Me More
KokoScoop gets its coconuts from the coastal region in India and creates magic with it, converting it into your coconut cup, coconut water, ice cream or the toppings that you're going to fall in love with. The outlet is a small, happy place where you can pick up your fresh desserts from.
Getting down to talking about the dessert itself, with coconut water at the base, tender coconut ice cream with toppings of chunky coconut, fruit bubbles and jelly, we're sure you won't go home disappointed. They have 6 flavours of jelly and the bubbles they use are all custom made, and add balance to your cup, ensuring the coconut flavour isn't too overpowering.
So, We're Saying...
Since they're currently running an offer where you can like them on Facebook and enjoy 10% off on your first purchase of KokoScoop, we don't think there's any reason that you shouldn't be treating yourself!