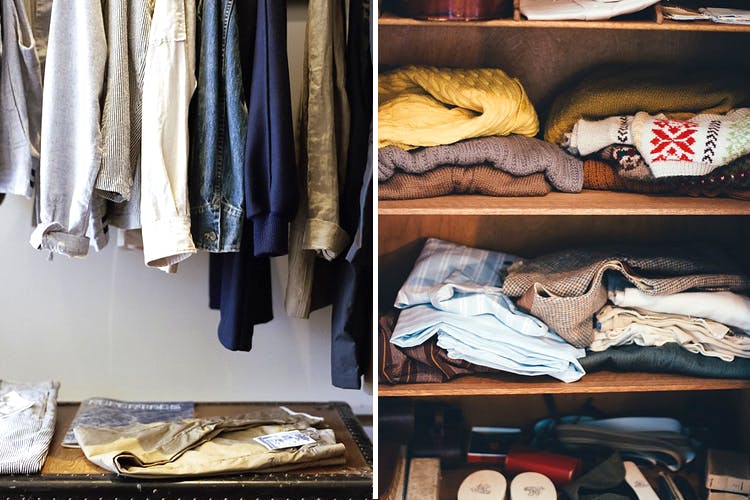 First Step To Revamping Your Wardrobe: Donate Your Old Clothes To These NGOs, Churches & Schools
December has been a party month for all of us and now that it's over we at LBB believe you could do something for the lesser fortunate ones as well. Donate your old belongings and clothes at the places to start 2018 right.
Goodwill India Upkaram
This organization not only collects and distributes clothes, toys, computers, books etc but also ensures that they reach the right people in the right condition. The minimal cost incurred in repairing donations and making them use-worthy is what they charge when they distribute these things. These reparations generate employment and further help the society. You can call them in order to have them pick up large donations or drop off your boxes at their collection points at these places.  For pick-up, call +91 8796849100
The Poona School And Home For The Blind
Established in 1934 by Dr. S.R. Machave, the school has come a long way from its humble beginnings in Somwar Peth. They currently run five institutions, the most famous one being the premises in Koregaon Park, ahead of O Hotel. You can donate raw food materials like rice, wheat, oil etc and even stationery/equipment for Braille, furniture, books and clothes.
St. Patrick's Cathedral
This old cathedral established in in 1850 mainly to cater the Irish Catholic Soldiers is one of the biggest and the oldest churches in Pune and it goes without saying that they too accept old clothes that they can donate to the slightly less fortunate ones.
Baburaoji Golap College
There is a wire outside the college where everyone hangs their old clothes and the needy comes and collects them This process simpler and there is no involvement of a middle man between you and the person who is in need of the old clothes thus saving a lot hassle and intermediate corruption.
Anand Pratishthan
Located in Bhawani Peth, this orphanage in Pune is struggling hard to meet their ends. Lend out a helping hand to them by offering your old childhood clothes to this orphanage and watch them glow with happiness because honestly, that's all the love they ask for.
Comments