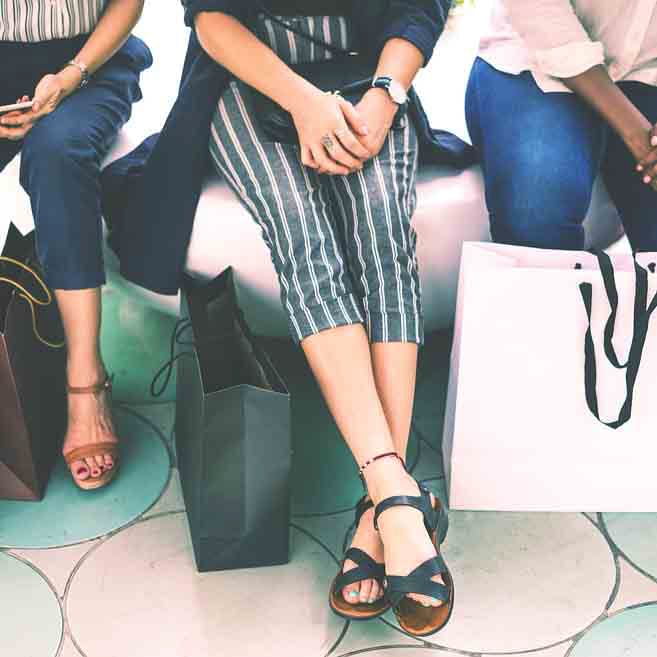 From Fabrics To Home Essentials: Shop On A Budget From This Lane In Kothrud
There is a shopping lane in Kothrud where you can go on a budget shopping spree. Known as Gujrat colony, the street has multiple shops selling fabric, sarees, readymade clothing, undergarments, accessories, cosmetics, utensils and daily utilities at wholesale rates.
Swagg Men's Fashion
This tiny store in the lane is a men's fashion store where you can find stylish menswear such as trousers, full-sleeved as well as half-sleeved shirts with prints. You can also find loose shirts with pastel as well as tropical prints starting at INR 499, which are perfect and comfortable for this season.
Ashirwad Matching Centre
A saree, blouse, kurta as well as cut-piece shop, you must check out Ashirwad Matching Centre to buy fabrics at affordable rates. Ashirwad Matching Centre is known for its traditional collection of trousseau sarees and blouse pieces. You can score inexpensive fabric and get any outfit stitched from the tailors in the vicinity.
Sanvi Collection
Sanvi Collection is a saree and cut-piece store that has a beautiful collection of sarees of all kinds. Starting at INR 300, find regular-use sarees to simple printed pieces. The range goes up as the design gets fancier. From zari sarees to designer ones, they have it all along with the fancy cut-pieces of blouses. You can also find velvet, linen, glazed material here.
Pragati Fabrics
One of the most popular shops on the streets, Pragati Matching Centre is the ultimate destination to go fabric shopping. We found all sorts of fabrics: velvet, linen, cotton, silk, kosa silk, georgette, chiffon, cotton-silk etc. at extremely reasonable rates. You will find plain as well as printed dress materials. If you have to time to stitch a blouse, worry not, check out their collection of ready-made designer blouses starting at INR 400 only.
Kalyani Collection
Kalyani Collection on the main road of Gujrat colony is a one-stop destination for branded undergarments and nightwear. Score cotton gowns, comfy sports bras, panties and shorts at affordable rates. You can also find designer lingerie in different sizes. They will offer a nominal discount if you buy one piece; however, if you buy in bulk, they will charge you at a wholesale rate.
Manali Varieties
Score beauty products, cosmetics, toiletries and beauty tools at wholesale rates at Manali Varieties. For INR 150, we found beautiful gold-plated bangles and chuda sets that you can stock up for upcoming events. They also have bindis and makeup items from well-known brands as well as local brands.
Shraddha Vastu Bhandar
Shraddha Vastu Bhandar is a general store that is an ideal place to shop for jute bags, totes, slings, and vegetable bags. We bought a jute bag, which is classy, strong and durable for INR 180. Apart from that they also have a great collection of sparkly bangles, cosmetics and daily plastic utilities.
Sourabh Shoes
Ditch tight, closed shoes and opt for airy and light chappals and flip flops. We found sturdy flip-flops with cute designs starting at INR 100 only. You'll also find party and daily wear sandals, wedges and embellished juttis.
Anmol Steel Centre
Anmol Steel Centre is a must-visit if you are setting-up your kitchen from scratch. Dealing in utensils at wholesale rates, this place has everything your kitchen needs. From stoves to pressure cooker to stoves, cooking utensils and serve and table ware, you'll find everything you need here.

Dhanashree Steel Centre
We found yet another steel utensil store that deals in wholesale rates. Apart from the regulars, we found many copper utensils and pots here. Switch to copper jugs as it keeps water cooler. You can also find the traditional design of 'thoka' here. They also have brass utensils that are plain as well as intricately-carved.
Ask Shruti a question