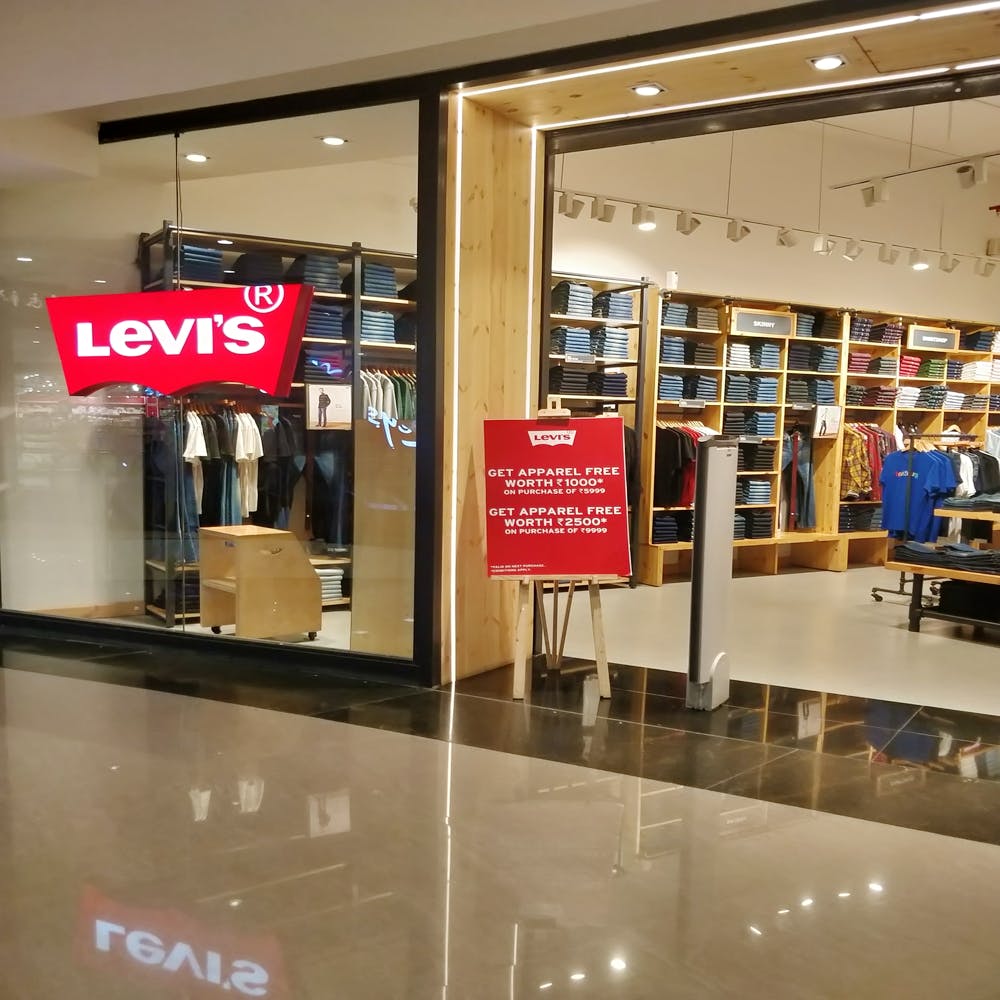 Levi's To Van Huesen: Men's Brands To Shop At
Head to Amanora Mall in Magarpatta to get a chance to try several brands all under on roof. If you're shopping for branded wear, you'll surely find a good fit.
Jack & Jones
There's nothing that's not cool about clothing from Jack & Jones. A popular brand among most, it prides over its quality of denim, classic t-shirts, jackets and more. You'll find everything from the anti fit jeans, which is increasingly popular; graphic tees, short and full-sleeved shirts and more. The price range here starts at INR I,000 and the quality is something that you'll definitely love. You should definitely shop from this brand is your style is edgy.

Being Human
If you're a Bhai fan, how can you not shop from this brand? But either way, Being Human's quality of apparel is worth adding to your wardrobe. Starting at INR 1,300 the jeans here come in different fits and washes. You'll also find casual tees, chinos, shorts, joggers and hoodies here.

Levi's
If you always end up buying a pair of jeans that's a bit loose, you definitely need to shop at Levi's. A good pair here starts at INR 2000, but it's worth the money and trust us, it'll last you for years. It's a brand known for jeans so obviously you have all the styles and fits you need, but you must go here for Lee's excellent service. The staff at a Lee outlet knows best when it comes to finding the right fit for your body type. It's time you got a lesson in buying the right pair, no?
If you're not shopping for a pair of jeans, hop in here for casual tees, and shirts. They've got a good range for men.
Louis Phillipe
Starting at INR 1500, Louis Phillipe stocks up on jeans, shirts, and other formal wear and casual wear. It's a man's go-to brand for apparel that's elegant and big on quality. We love their collection of shirts available in various styles, fits and colours. And, how can you not grab ties, pocket squares and other accessories?

Van Heusen
Known for their formal wear, Van Heusen also has an excellent collection that'll make you look like a boss. After all, always dress for the job you aspire, right? You can shop for formal pants, chinos and shirts with subtle prints that don't look too flashy at work. And, of course, you'll also find ties, pocket squares and other formal wear accessories.

Comments