Get IMFL For INR 100 & Cocktails For INR 200 {Everyday} At Hard Rock Cafe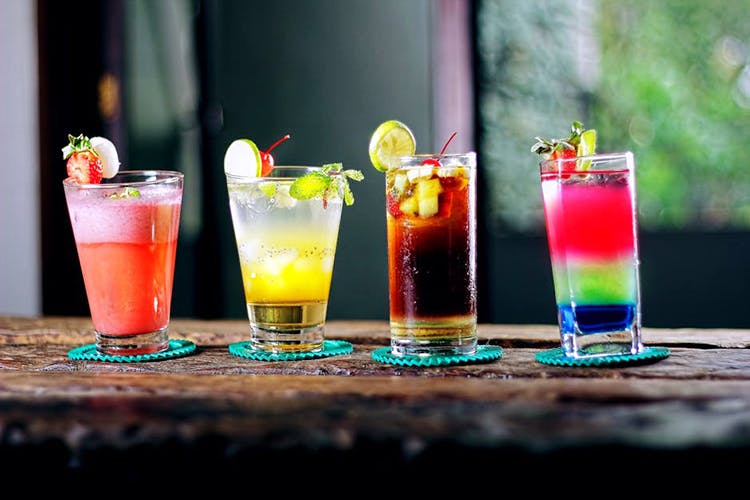 Shortcut
Party everyday at Hard Rock Cafe because their screw rush hours, between 5pm and 8pm, are downright awesome.
What's The Deal?
The screw rush hours offer IMFLs like Smirnoff, Eristoff, Blue Riband, Signature, Old Monk and Antiquity Blue for INR 100. The premium brands such as Black & White, VAT 69, Jim Beam and Black Dog come for INR 150.
That's not it! Imported brands like Gordons, J&B Rare, Red Label and Dewars are priced at INR 200. Cocktails including Sex On The Beach, Mojito and Pomegranate Martini come for INR 200 too.
Love wine? Get Sula Satori Merlot, Sauvignon Blanc and Zinfandel Rose for just INR 300 at rush hours.
So, We're Saying...
Party with the squad and drink till you drop at Hard Rock Cafe.
Comments