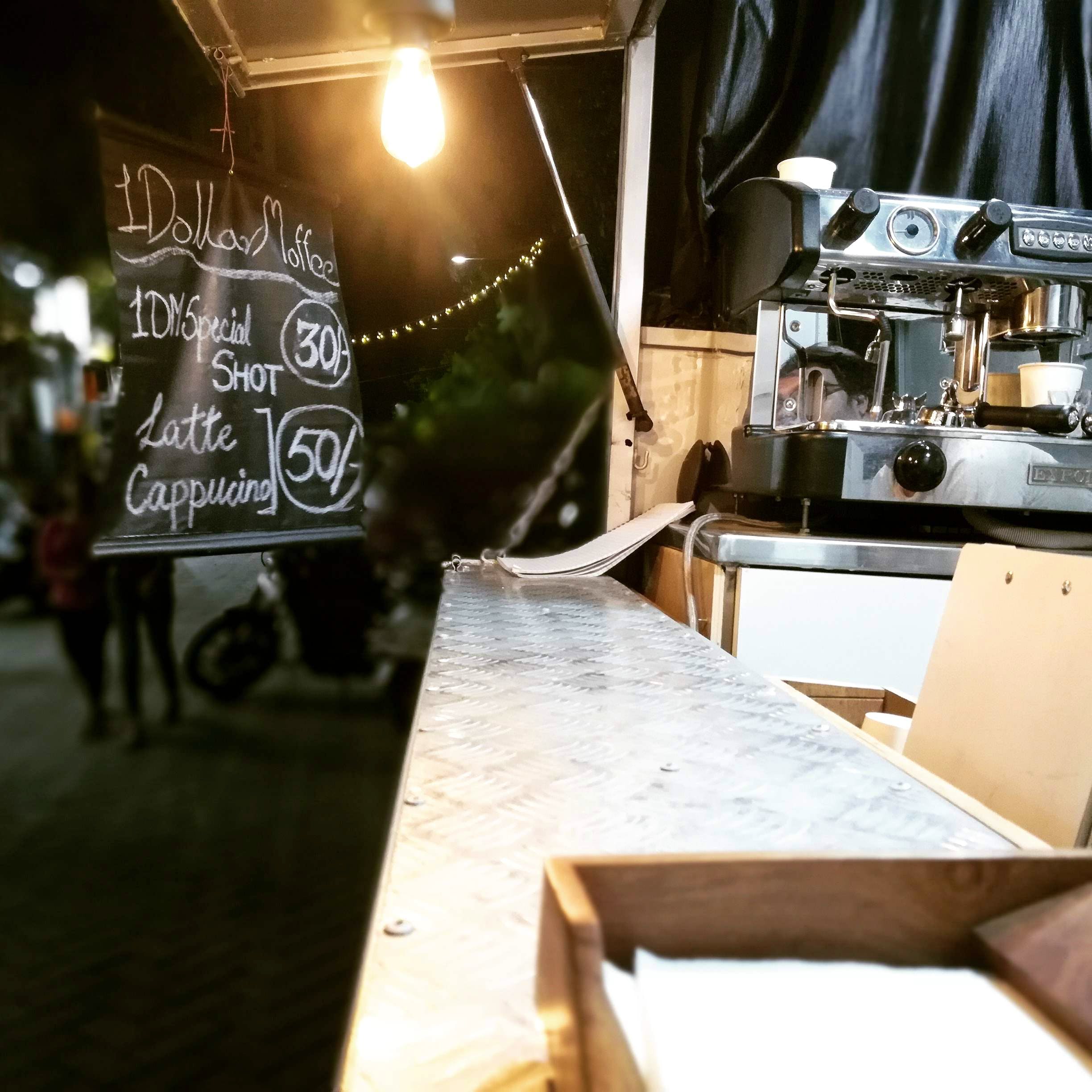 Ever Wondered About Having A Moving Café?
What Makes It Awesome?
1DollarMoffee is a revolutionary mobile and versatility Cafe. We want to spread the coffee love while providing coffee on the wheels. Ever thought of having a cup of the world's finest coffee from a moving cafe? Well, yes you can get it for sure, need not rush to a cafe just because you wanna enjoy some premium freshly brewed coffee. Our team is as strong as the coffee we serve, young enthusiasts just willing to see happy faces all around!
Comments