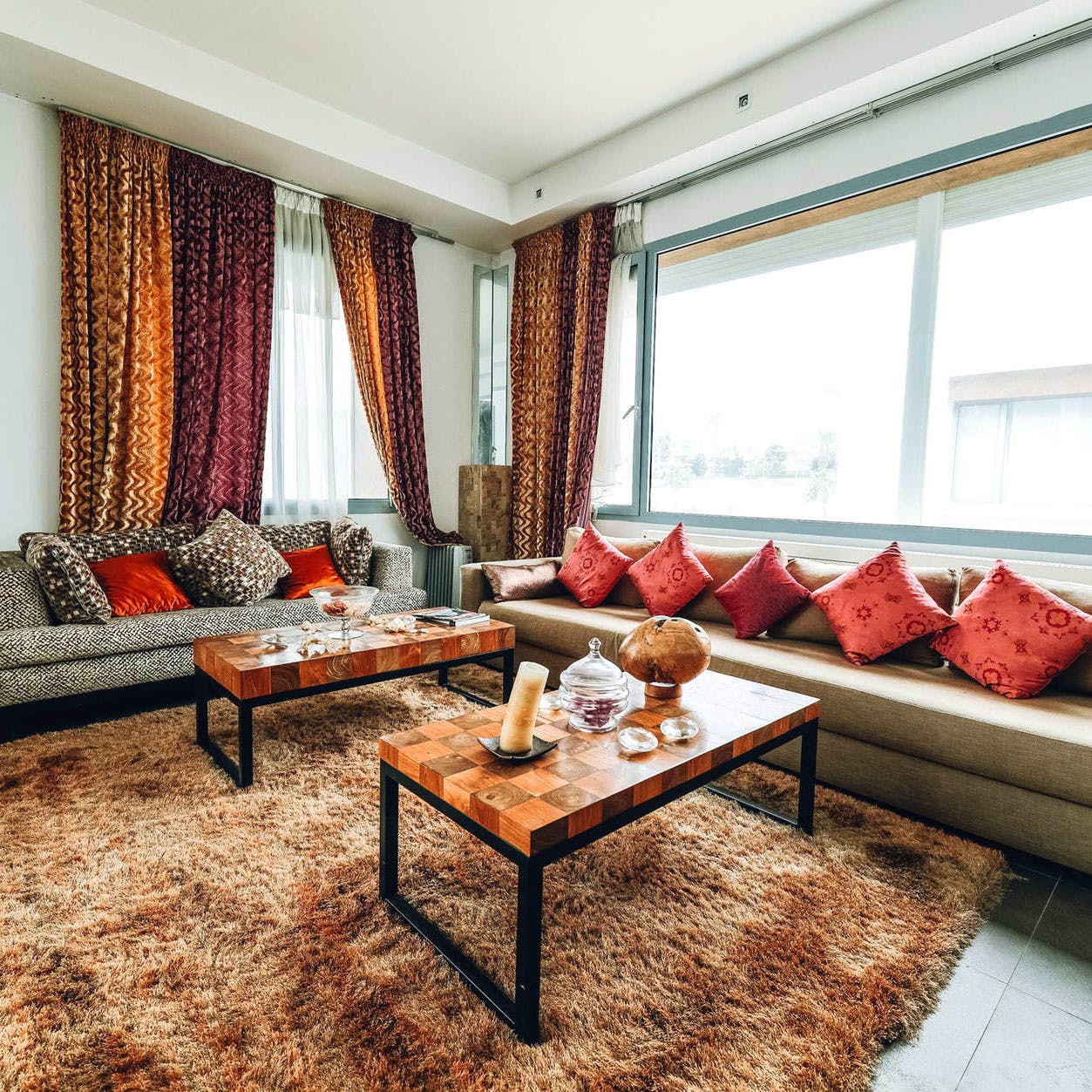 These Home Furnishing Stores Will Give A Classy Makeover To Your Houses
Moved to Pune recently? We're sure you must be busy decking up your space and looking for good stores in your neighbourhood. We've compiled a list of five home furnishing stores, we think will give a fabulous look to your homes. Happy shopping!
Home Style Furnishings
Say no to paint and get pretty wallpapers from Home Style Furnishings on Baner Road. The store also boasts of sofa covers. cushions, covers, linen and rich upholstery. Starting at INR 800, you will find beautiful fabrics for your furniture and other items like curtains, sheets and linen too.
Home Decor Furnishings
If you're looking for nice bedsheets, runners, curtains for your home, this fancy home furnishing store near Kharadi bypass is an ideal option for you. The variety is huge and you will find these products made of different types of fabrics and linen. The printed curtains starting at INR 560 have our hearts.
Maspar Store
This carpet store in Yerawada will take your breath away. The carpet and rug collection at The Maspar Store is truly one-of-a-kind. From pashmina to Kashmiri to gondh to tribal - the variety starts at INR 4000. You will also find runners, curtains and comfy mattress, pillows and many other home furnishing items.
Silkyworld Antiques
If you love vintage decor, Silkyworld Antiques is the store for you. Located in Camp, this store has a unique range of antiques, handicraft pieces such as vintage jugs, pots, vases, figurines, statuettes etc. Add royalty to your home with the Kashmiri rugs and carpets starting at INR 6,000.
Enhance Decor and Home Furnishing
People living in Chinchwad area, we've found an awesome home furnishing store for you. Enhance Decor and Home Furnishing is a multi-branded store, which has everything ranging from curtains, bedsheets, cushions, duvets, quilts and upholstery and much more. The cushion sets start at INR 450 and we cannot get over the cute prints.
Comments