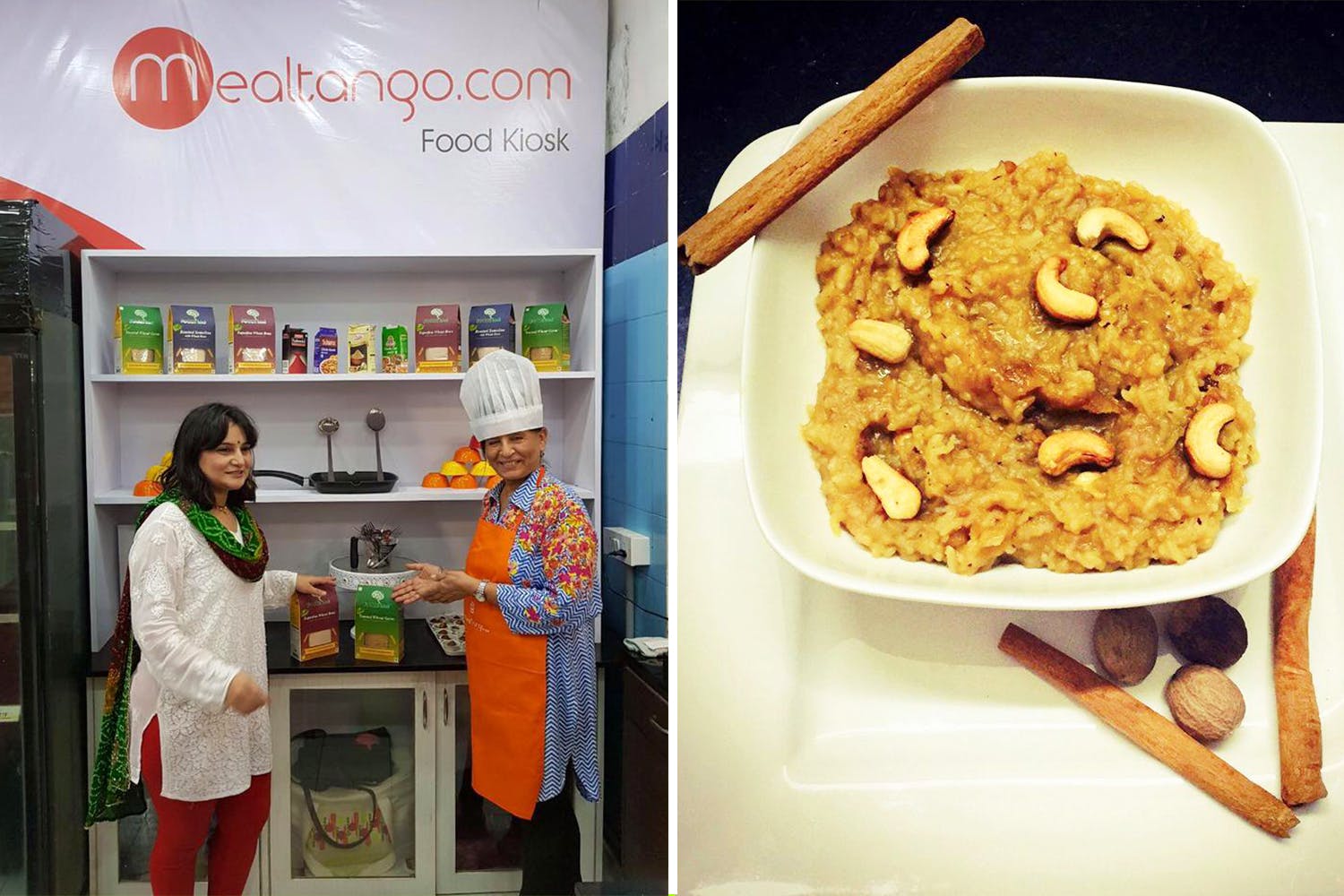 Order Ghar Kaa Khana From This Service That Delivers Food Cooked By Home Chefs
Shortcut
Mealtango is a unique food delivery platform, which works directly – and exclusively – with some of the city's best home-chefs. Unlike most restaurants and other platforms – the home-chefs are curated, and the menu features ghar-ka-khana that's preservative free, wholesome, and customisable.
What Makes It Awesome?
Founded by Saket Khanna and Neeta Valecha in 2013, Mealtango originally operated as a platform for in-home dining, where you could sign up for a meal hosted by and in a home-chef's own house. The idea came from Saket and Neeta's experiences living abroad, of missing the taste of home food, and the experience of hosting guests from Airbnb and feeding them their favourite home foods. Later, they turned their platform into a home-chef food delivery service, it took off like wildfire and they never looked back.
Just like other platforms, Mealtango has their own delivery executives, but the food has no preservatives, and is always made fresh-to-order. All you have to do is enter your location on their website, which will then show you the nearest home-chefs and their menus. Pick your food items of choice, enter any special requests (allergies, spice preferences, diabetic requirements, etc.), choose the time slot you want your food to be delivered by, and place your orders. As the food is made-on-order, you must place your lunch orders by 9.00 am and dinner orders by 4.00 pm at the very latest. Healthy menus are available as well. It's kind of like having your own personal chef.
After you have placed your order, you are free to review that home chef on the platform – which we think is great, since all the reviews are guaranteed to be authentic. Choose from Keralite, Sindhi, Parsi, Bengali, North Indian, Maharashtrian, Awadhi, Chinese, and a whole list of other delicious cuisines to satiate your palate.
Mealtango delivers across Pune, and their delivery model is hyper-local; so the nearest home-chefs will be recommended to you first. You can choose to order from home-chefs that are further away, at an extra charge. Each of these home-chefs is personally vetted and curated by Mealtango's own professional food consultant. So, you can be sure that the food you're ordering has passed their thorough quality (and taste) checks.
For their home-chefs, Mealtango provides food photography, delivery services, a special extension contact number, an operations team, packaging, and food consultancy. So the home-chefs can focus on just cooking the most delicious food. It's a win-win for everyone. Mealtango also hosts their own 'become a home-chef' session once a month, conducted by their CMO Rohit Jagota. Through this session, cooks who want to be home-chefs with Mealtango are walked through the process and can have all their queries answered first-hand.

Pro-Tip
Mealtango's website is mobile-friendly for all devices.
Comments