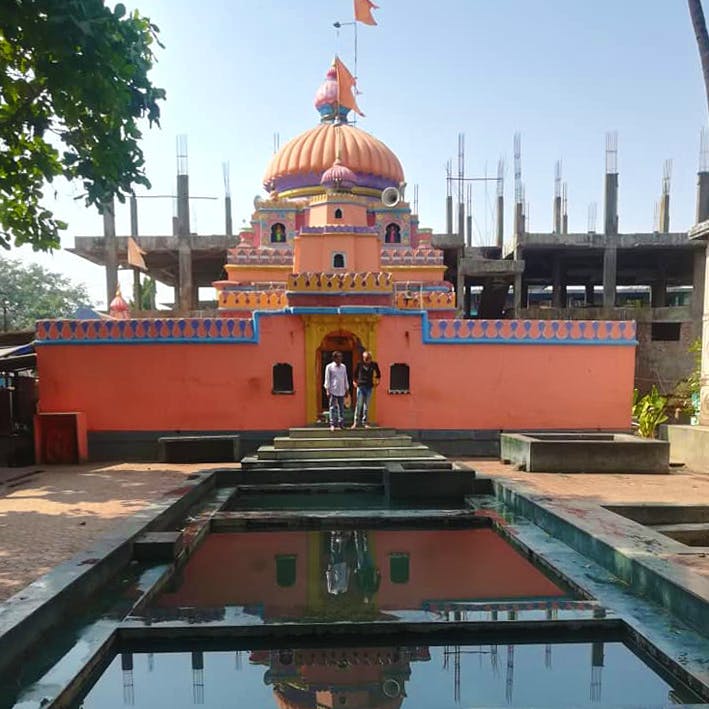 Drive For Only Four Hours To Take A Dip In These Hot Springs
Shortcut
If travelling to take a dip in a natural hot spring in European countries is out of your budget. Then drive four hours, to Vajreshwari village near Mandakini Hill. It's 77 kms away from Mumbai and less than 200 kms away from Pune, where you can take a dip in tiled tanks where water from seven hot springs flows.
What Makes It Awesome?
This tiny village has a lot of history. It's famous for the Vajreshwari temple, which was originally 8kms away in another village but was destructed by the Portuguese. Later, Chimaji Appa built the temple here while he was at war in the region.
A short walk from the temple, the Akaloli Kund is where you can take a dip. While the temple is where you'll find the most amount of activity, this village wouldn't have come on the map had it not been for these hot springs. There's a Shiva temple in front of which there are tiled tanks that trap water from seven hot springs.
The water has sulphur and other minerals that locals believe can cure diseases. The great part about this is that it's running water, so you don't have to worry about how many people take a dip. But if your urban sensibilities do stop you from taking a dip, at least sit on the edge of the tank and dip your feet in. After all, the weather is finally perfect for a hot dip.
The area is pretty commercial and you'll find local restaurants and tea stalls nearby.
What Could Be Better?
A lot of locals also come by and sit on cots near the tank, to while away time, which means the area can get quite chaotic and noisy.
Pro-Tip
There are ample parking facilities at Vajreshwari Temple and the Akaloli Kund. Try to visit as early in the morning as possible to be able to access the hot springs when the crowds are fewer.

Comments